The federal government's JobKeeper scheme is slated to end on 27 September. However, Liberal MP Jason Falinski believes that it should be phased out sooner. He suggests that the government should consider starting to phase out out JobKeeper once all students have returned to school.
Meanwhile, Liberal MP Craig Kelly contends that businesses that have resumed normal operations should no longer receive the wage subsidy.
From The AFR:
NSW Liberal MP Jason Falinski declared the government should consider phasing out the payments once all schools return full-time next month. "It needs to be well-signalled,'' Mr Falinski said…

NSW Liberal MP Craig Kelly said JobKeeper recipients should be reviewed on a "business by business" basis. "In Victoria, for example­, a golf course may have been closed because of Daniel Andrews­'s closures,'' he said.

"Now that has been lifted, the golf course is back up, running full steam ahead, why should that business get JobKeeper payments?…

There are more than 835,000 businesses employing more than 5.5 million workers who are enrolled in the JobKeeper program.
The Treasury Fact Sheet on JobKeeper explicitly stated that it would remain in place until 27 September 2020:
The subsidy will start on 30 March 2020, with the first payments to be received by employers in the first week of May.

The Government will provide $1,500 per fortnight per employee until 27 September 2020.
Therefore, it must remain in place until its legislated expiry.
To close the scheme early, just as payments from the ATO have started to flow, would heighten uncertainty and shatter confidence in government.
5.5 million decisions have come off this policy being legislated to end on 27 September. Therefore, to have it suddenly reversed would be a hammer blow.
Changing the rules so quickly would also usher in a new era of Australian politics whereby people will be unable to trust that Government legislation will remain in place for the dates stated.
Besides, JobKeeper already has provisions requiring employers to update the ATO on turnover every month. Therefore, the golf course cited above by Craig Kelly would be cut-off anyway.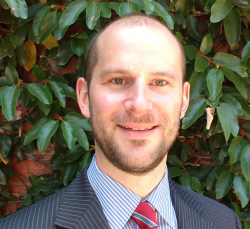 Latest posts by Leith van Onselen
(see all)