The MSM is clutching its Chinese pearls today. Here are the links, courtesy of Sinocism:
Our great brawl with China risks trade war – The Australian

Beijing has accused Australia of launching an inquiry into the COVID-19 pandemic for political reasons, declaring that "mutual ­respect and equality" must form the basis of bilateral relations amid industry fears an escalating trade clash could damage the $153bn export market to China.

Threats from China to impose tariffs on Australian barley exports and the suspension of meat exporters have also fuelled speculation Beijing is preparing a series of "retaliatory measures" to increase economic pressure on the Morrison government.

China's Foreign Ministry on Tuesday night claimed the crackdown on four abattoirs in Queensland and NSW was not linked to the communist nation's fury with Canberra even as it escalated its ­attack on Scott Morrison's calls for a global investigation into the origins of the coronavirus ­pandemic…

The Australian can reveal that several industries are scrambling to protect their slice of the nation's export market to China and are urging the Morrison government to consider its rhetoric towards Beijing. China is to decide by next week whether to impose massive tariffs of up to 80 per cent on Australian barley exports.

Minerals Council of Australia chief executive Tania Constable, met China's ambassador Cheng Jingye in Canberra last week, and argued that Australian minerals and metals had "helped build cities and power growth in China for decades".

Foreign Ministry Spokesperson Zhao Lijian's Regular Press Conference on May 12, 2020

Zhao Lijian: We have noted relevant reports. We have learned that China Customs detected repeated violations of inspection and quarantine requirements agreed by Chinese and Australian authorities in a few Australian companies' export of beef products to China. To safeguard Chinese consumers' health and safety, China has decided to suspend effectively immediately, processing four Australian companies' import declarations for meat products. The relevant Australian department has been informed of this decision. The Chinese side has asked the Australian side to conduct a thorough investigation to find the cause and address the issue. You may get more specifics from the competent Chinese authorities.

As you mentioned remarks by the Chinese ambassador to Australia, I want to stress that China always develops friendly cooperation with other countries based on mutual respect and equality. I suggest you carefully read the full text of the ambassador's interview. He was talking about the concerns that the Australian side's recent erroneous words and deeds have upset the Chinese people and that they may impact bilateral relations. Is there any problem with that? How could it have anything to do with "economic coercion"?

The Australian side has been pushing for a so-called independent international review of the COVID-19 pandemic. We have repeatedly stated China's position on this. As is known by all, the issue of the origin and transmission of the virus needs to be assessed scientifically by medical professionals. Political maneuvers under the context of the pandemic will only disrupt international anti-virus cooperation and won't gain any support.

Bristling at coronavirus inquiry calls, China suspends Australian beef imports in trade dispute – The Washington Post

"If you threaten to shoot someone, no one will believe when you stand over his body a week later and claim he accidentally fell on a bullet — of course it's linked," said Jeffrey Wilson, research director at the Perth USAsia Center at the University of Western Australia. "But both sides left an off-ramp. They'll have to talk their way out of this."..

"It's more bluster than reality," said Peter Jennings, executive director of the Australian Strategic Policy Institute and former high-ranking defense official. "They're certainly not hinting that they will do anything with coal and iron ore. They need our products."

China's trade intimidation risks economic self-harm – The Australian Editorial

If there is gain in the pandemic pain, it comes with a warning and a promise. The pandemic is teaching us that we need to diversify our markets, hold fast to our values and always keep faith in our world-beating producers and workers.

Julie Bishop urges 'calm and considered' diplomacy with Beijing – Sydney Morning Herald

Former foreign minister Julie Bishop is urging Australia to do more quiet diplomacy behind the scenes to convince China to sign up to an independent global inquiry into the handling of the coronavirus.

Ms Bishop said Australia's push for a global review also needed to include other countries' handling of the global pandemic, including the United States and Europe, so it wasn't squarely aimed at the initial outbreak in the Chinese city of Wuhan.
It's all good to make friends where we can etc, etc.
But let's not forget who we are and where this is going. The world is turning inexorably away from the US-sponsored free trade nirvana we've all enjoyed since WWII. The US is done with guaranteeing that system with the blood of its young men.
What lies ahead is a reversion to 19th century imperial trading blocks guaranteeing their own security.
It's exceedingly magnanimous of the Americans to allow us to think we have a choice in this. That's the generosity embedded in the democratic system. It may be possible for us to use that freedom to give itself away and become part of a highly questionable Chinese future.
But probably not. Pine Gap and Australia as the Pacific "tip of the spear" in strategic terms likely means the choice is an illusion. We're too useful to America to allow us to throw in with the Chinese trading block as the world of trade Balkanises, even if we'd like to, which we probably wouldn't.
So, as the Chinese frustrations grow with this new world order, and it pushes ever harder to muscle out its own imperial trading block, we can expect more of this kind of economic thuggery.
We can pretend it isn't happening and kowtow to Beijing to keep a few dollars more. But that's really pushing against the tide of history.
We're better off letting the Chinese push us away than we are groveling to such a point where interests try to push us out of the American imperium. We're a lot better off within it for the quality of life of our kids.
Moreover, to push on with the Chinese economic coupling leads to a situation in which the decoupling becomes ever more violent when it push comes to shove, as it will. God knows we might already be there.
So let the Chinese relationship burn. The commodities we sell will get shipped anyway. And as they go elsewhere, that's all to the good within this broader framework of geopolitics.
We should be preparing for the great Chinese decoupling anyway and it is more manageable if it is done incrementally.
Let China burn!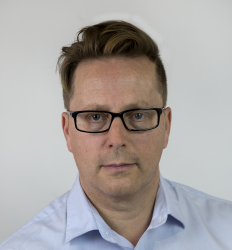 Latest posts by David Llewellyn-Smith
(see all)