Foxtel's new low-cost streaming service, 'Binge', will join an increasingly crowded subscription television market.
While Binge is priced competitively, starting at $10 a month, Victoria University screen media lecturer Marc C-Scott believes the number of streaming media providers in the Australian market is unsustainable and that some are likely to fold in the next 12 months.
C-Scott also notes that US-based Hulu is also planning to enter the Australian market in coming months, thereby adding further competitive pressure on Foxtel:
"I've been saying this for a long time now, but there's going to have to be casualties with the streaming service players within 12 months," Dr C-Scott told The New Daily, adding that US player Hulu is preparing to pounce into Australia in the coming months.

It's also a sign of Foxtel's continuing desperation to keep a hand in the game – whereas it used to focus on premium product subscription numbers, it's now focused on any subscriber numbers whatsoever.

"A cheap service is an easy way to do that," Dr C-Scott said…

Professor Lotz, of the Queensland University of Technology, said any streaming service that entered the over-stuffed market today needed to make sure it had a hook; a point of difference that implored viewers to sign up.
Binge is the last roll of the dice for Foxtel. And even with it, the company will struggle to survive in its current form.
Foxtel is already drowning in around $2.5 billion of debt and has recently been hit with a $1.7 billion write down by its owners, NewsCorp and Telstra.
A large chunk of Foxtel's existing subscriber base are likely to downgrade from existing higher profit services, thus eating the company's profit margins.
Unlike its competitors (with the exception of Stan), Foxtel only operates in the Australian market. Netflix, Amazon, Disney, Hulu, Hayu, and YouTube Premium have entered (or will enter) Australia as an afterthought and have already made their required returns across the globe.
These platforms do not need to succeed in Australia to survive, and instead see it as a way to make some additional money for minimal effort. They have economies of scale, lower average costs, and the ability to undercut Foxtel without materially impacting their overall returns.
These factors have placed Foxtel in a near impossible position to compete.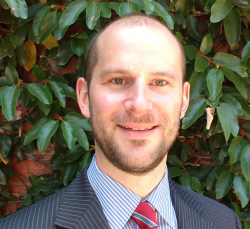 Latest posts by Leith van Onselen
(see all)