One month ago, Australia's industry super funds were begging for a "liquidity backstop facility" from the Reserve Bank of Australia (RBA) after the Morrison Government announced that it give cash-strapped Aussies early access to $20,000 of superannuation savings:
Some funds, led by the union-and-employer-controlled industry sector, want the government to underwrite a "liquidity backstop facility" that would provide immediate cash to pay withdrawals.
This approach was strongly rejected by David Murray, who chaired the 2014 Financial System Inquiry, on the grounds that it would create a 'moral hazard' that incentivises super funds to manage risks irresponsibly knowing they will be bailed-out:
Assistant Superannuation Minister, Jane Hume, also claimed the industry fund's demands for a liquidity backstop were evidence of "structural weakness… that has been hiding in plain sight" in relation to their over-exposure to illiquid unlisted assets.
Yesterday, more evidence of the industry super funds' liquidity problems came to light, with The AFR revealing that industry funds sent the Morrison Government a letter demanding the Australian Tax Office (ATO) pay applications for early release:
The superannuation sector privately lobbied the Morrison government to force the Australian Taxation Office to pay early release applications in a model that would have delayed relief payments by "several months".

A letter sent by super lobby groups to Treasury and senior regulators on the first day of operation of the $30 billion early access scheme argued that the sector had been put in an "unenviable position"…

Several super funds privately expressed concerns that their administrative systems would not be able to handle the expected flood of redemptions, and were pushing for the ATO to pay out members and bill funds for the drawdowns.
To date, just over 900,000 superannuation members have applied for around $7.5 billion in early release payments. This is a drop in the bucket against the circa $2.8 trillion superannuation savings pool that existed at the end of 2019: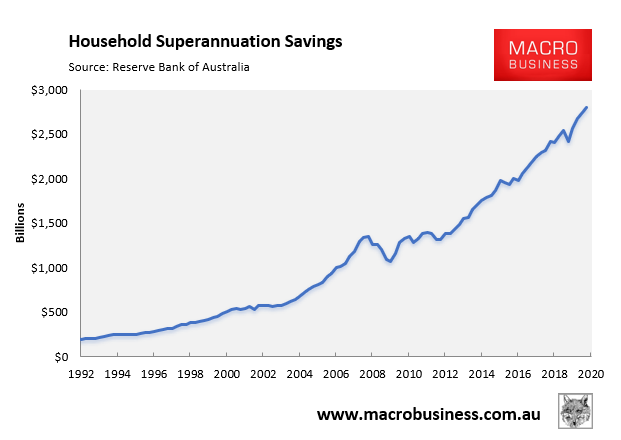 That said, industry funds have been hit especially hard, suffering triple the withdrawal rate of retail funds due to their younger member bases in industries heavily impacted by the COVID-19 shutdown.
This has been made worse by these same industry funds having overweight exposures to illiquid unlisted assets like infrastructure and property.
While these unlisted assets have allowed industry funds to boost long-run returns via an "illiquidy" premium, it has also left them short of liquidity in the wake of the COVID-19 economic shock and the Morrison Government's early release policy.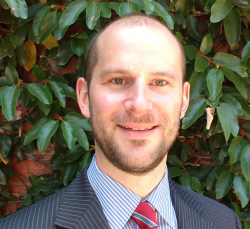 Latest posts by Unconventional Economist
(see all)