Via the AFR:
The Morrison government will encourage barley producers to diversify their markets more than they are already doing in anticipation Beijing will carry out its threat to impose tariffs of 80 per cent on imports from Australia.

Barley exports to China have declined from $1.5 billion a year in 2017 to $600 million in recent years as exporters found more reliable markets, as well as the drought leaving less grain for export.

In 2019, Australia exported $210 million of barley to Japan, $122 million to Thailand and $51 million to Vietnam. The Gulf states are also seen as a growth opportunity.
And there you have it. The one great thing about commodity exports is that they are fungible. If someone doesn't want your product others will.
There'll be a bit of discounting to recapture market share. But that's not a big deal over the long run. If China diverts trade from Australia it will need products from elsewhere and other markets will tighten.
Indeed, if Australia is the dominant supplier then prices will rise to offset any volume fall as markets shake out.
Sure, China is the dominant buyer: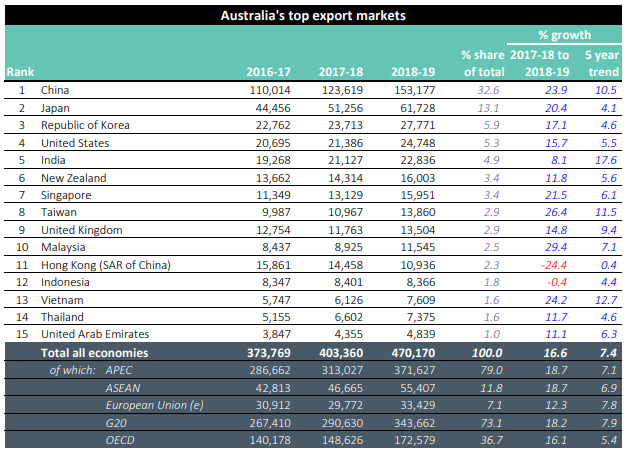 But it's mostly commodities and they all fall into the fungible category: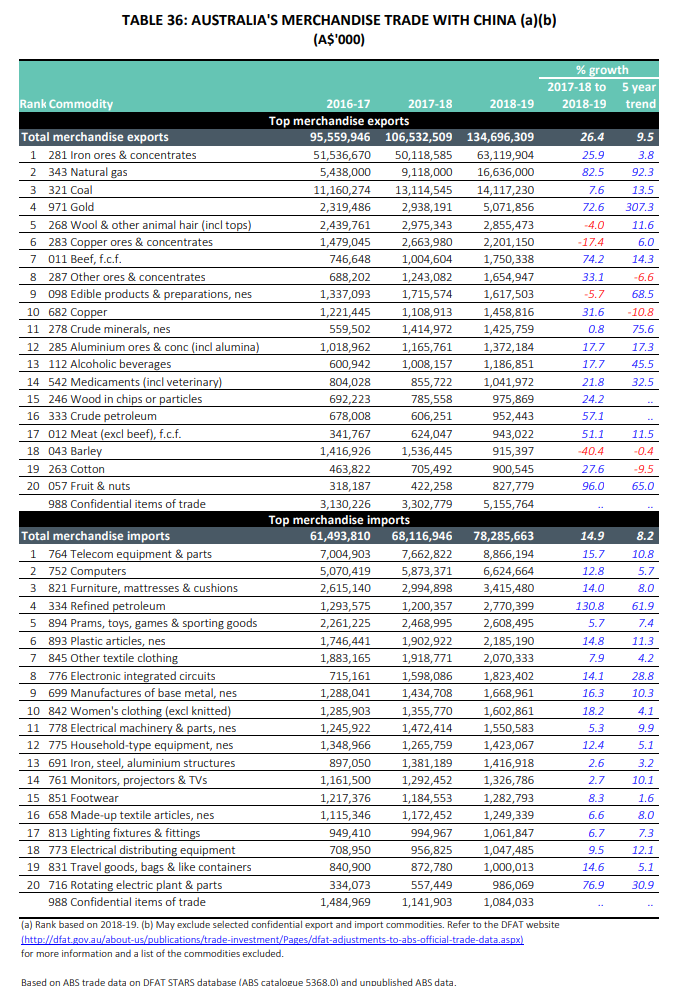 For once, being a commodity exporter is a safe haven.
The one area China could make an immediate impact is in services: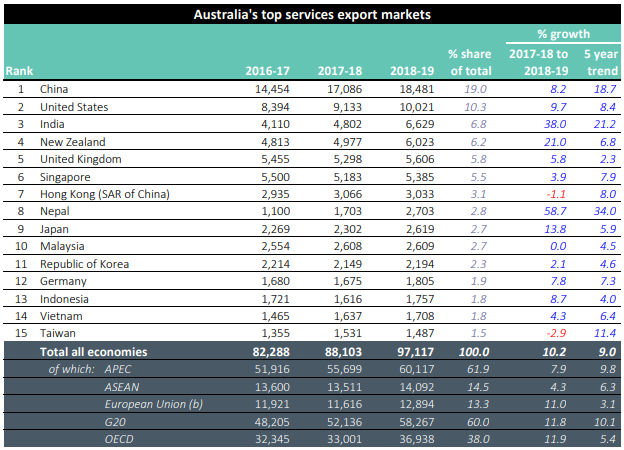 But they are dominated by travel: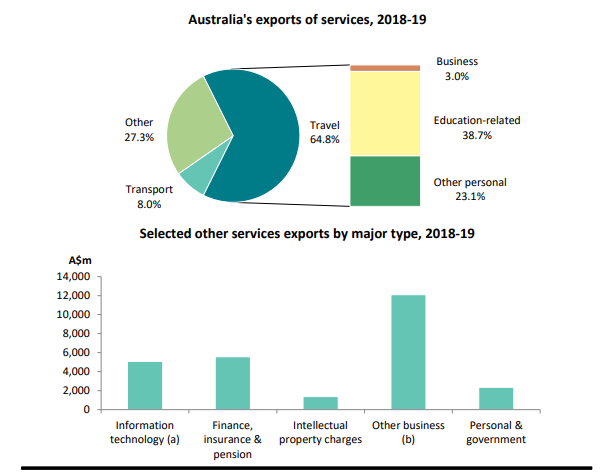 And if China cuts the cord on services then the Australian dollar will fall and other markets will step into the breach. This would be doing us a favour as we seek to repatriate critical manufacturing supply chains and clean up our universities, not to mention our politics.
Overall, it would be great if China boycotted Aussie imports, delivering better diversification in our industrial base, export and import markets, as well as a shedload less Chinese corruption.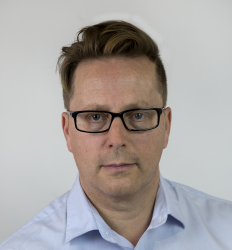 Latest posts by David Llewellyn-Smith
(see all)