Roy Morgan has released new data showing explosive growth across Australia's subscription television market from all providers except Foxtel: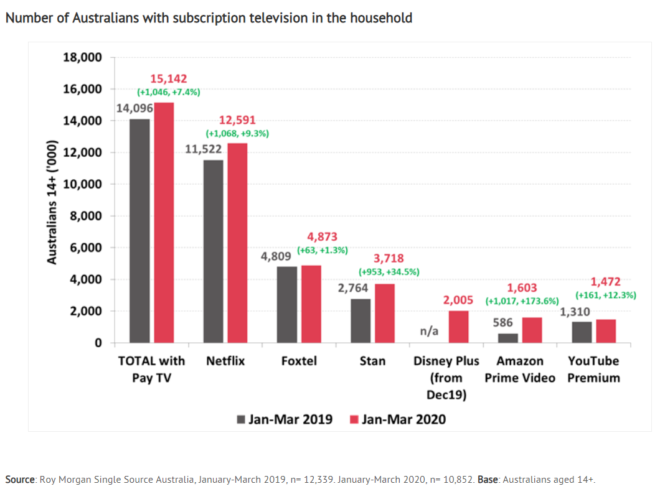 As shown above, Foxtel only managed to grow its subscriber base by 63,000 households in the year to March 2020, which pales against:
Netflix (+1.1 million);
Stan (+953,000);
Disney Plus (+2 million);
Amazon Prime (+1 million); and
YouTube Premium (+161,000).
According to Roy Morgan:
The small increase in viewership for Foxtel is entirely due to the strong performance of their sports-centric streaming service Kayo Sports which attracted 704,000 viewers by March 2020, up by 530,000 on a year ago.
Accordingly, the situation is much worse for Foxtel now, given it reportedly suffered a huge number of cancellations from its Kayo Sports service in April after live sporting events were cancelled globally due to the COVID-19 pandemic. These cancellations are obviously not captured in the above figures.
Roy Morgan does see some light at the end of the tunnel for Foxtel, with the launch of its cut price 'Binge' subscription service this week:
Foxtel's launch next week of a new cut-price streaming service to go head-to-head against Netflix, Stan and Disney Plus does raise the risk of 'cannibalising' Foxtel's existing revenue streams, but also sets Foxtel up take a share of the growing market of consumers increasingly gravitating towards low-cost services that offer extensive and deep catalogues.
While Binge will very likely increase Foxtel's raw subscription numbers, it will also likely crimp profit margins as it will incentivise existing customers to downgrade from Foxtel's premium services.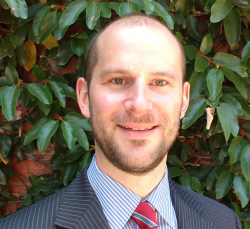 Latest posts by Leith van Onselen
(see all)