Foxtel is now reportedly beta testing its new streaming service Binge, which will provide 'box set' access to popular shows like Game of Thrones, The Sopranos, Big Little Lies, Succession, and True detective.
The new Binge service is set to launch in a few weeks and will be priced to compete head-to-head with online streaming rivals.
Binge will obviously join an increasingly crowded online subscription market. Currently there are five major existing platforms in Netflix, Stan, Amazon, Disney and Foxtel Now. There are also several smaller players like YouTube Premium and Hayu.
Therefore, there is a legitimate question over whether Australians will adopt yet another streaming option, especially one that is a stripped down of Foxtel's more expensive Foxtel Now service?
As more subscription platforms are added, the cost of signing up to multiple services rises. This leaves latecomers like Foxtel at a competitive disadvantage.
Price is obviously a key factor. If Binge can launch at a cost of $10 a month, it will likely find a market. After all, the biggest knock on Foxtel is that it has been too expensive compared to its competition.
That said, a $10 price point also creates problems. A significant chunk of Foxtel's existing subscriber base is likely to downgrade from more expensive services, thereby cannibalising its profit margins.
Another key problem for Foxtel is that it exists only in Australia. Its competitors (Stan aside) have entered Australia as an afterthought and don't need to succeed here to survive. They have already made their required returns in the global market and view Australia as a way to make some additional money for little effort.
Accordingly, Foxtel's global competitors have economies of scale on their side and low average costs.
This puts Foxtel, who is saddled with a high cost base and $2.5 billion in debts, in an impossible position to compete.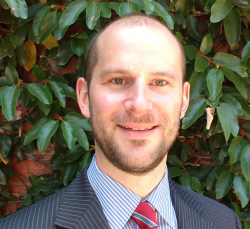 Latest posts by Leith van Onselen
(see all)