Several Aussie property developers have joined forces to sooth fears that Australia's property market is facing a deep correction:
Colliers Brisbane director Andrew Scriven: "I like to remind everyone that it is a health crisis that is turning into an economic crisis, but aside from that the fundamentals of property are still solid"…

"The GFC was perhaps the most significant crisis of recent times and it related to liquidity, something that is highly relevant for both developers and buyers so there were limited opportunities," he said…

"However, COVID19 is really a health crisis. There is still liquidity and we are confident that this will improve further as all industries go back to work and the economy recovers"…

CBRE managing director, residential projects Australia David Milton: "I think what we're going to see is probably flatter growth, but good property will sell because there'll be good demand"…

"One thing that will come out of this is there will be a lot more people out of China and Hong Kong wanting to spend their money in what they deem a safe country and with our dollar being so low," he said…

"Unlike a recession where you don't know when it will end, this has been a government-forced shutdown to deal with the effects of the pandemic and while the effects will be significant, the economy will crank up very quickly," he said…

Three Sixty Property Group founder John Meagher: "I think the next six months is certainly going to be tough, but the market will start to recover next year.

"I think if you're buying real estate when no one else is buying, there are generally some good buying opportunities."
Here are my counterpoints to this Panglossian view:
Unemployment will remain at high levels for an extended period and household incomes remain stunted. Indeed, the RBA forecasts that Australia's official unemployment rate will remain well above 7% by the end of 2021.
Lenders will likely reduce the availability of credit owing to concerns over households' ability to repay.
Mortgage rates are at their all-time low and unable to fall much (if any) lower. This is a sharp contrast to previous recoveries, which experienced stiff tailwinds from falling mortgage rates.
Immigration will collapse and will likely remain at lower levels for longer, thus removing a significant chunk of housing demand.
Dwelling supply will rise sharply as the large pipeline of apartments is completed and short-term rentals like AirBnb are returned to the long-term market.
Rents are likely to fall heavily on the back of rising supply and increased unemployment.
These are not conditions conductive to a quick housing market rebound. Indeed, it is the biggest economic shock since the Great Depression.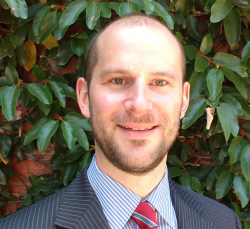 Latest posts by Leith van Onselen
(see all)