Prices for May 15, 2020:

Goldman has a wrap:
Goldman Sachs says the iron ore price could retreat to $US70 a tonne as the market moves into surplus in late May-June before rebounding back to $US85 a tonne in the fourth quarter.

The broker estimates the iron ore market was in a 20 million tonne deficit in the first quarter, but now expects higher shipments from Australia and Brazil, coupled with lower steel demand outside of China, to weigh on prices.

However, Goldman Sachs says there are five reasons why prices are unlikely to return to the lows seen in 2014-2016 when iron ore fell to $US38 a tonne.

First, the market was a huge surplus of between 30-60 million tonnes a year during that time due to the ramp up of new production from the heavyweight miners.

Second, the exit of high cost iron production was slow during that period and that supply did not return in recent years despite higher prices.

Third, while the major producers brought on more than 300 million tonnes of new capacity from 2014-2016, Rio Tinto and Vale have been struggling to increase production due to ongoing operational issues.

Fourth, there has been a phasing out of China's induction furnaces that had used scrap to make steel. They have been replaced by blast furnaces which has boosted iron ore demand.

Fifth, unlike 2014-2016 when there was a policy-induced slowdown in China's property market, the second quarter has seen a rebound in sales and starts.
I agree with all points except the last. There has been no rebound in sales or starts. But policy is increasingly aiming for it.
The price ranges and timeframes are reasonable.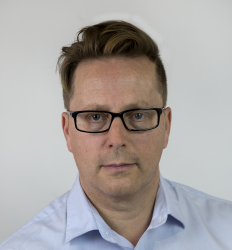 Latest posts by David Llewellyn-Smith
(see all)