CCP mouthpiece China Daily:
Ten million COVID-19 test kits secured by one of Australia's richest men, mining magnate Andrew Forrest, have arrived in Melbourne despite the frosty relationship between Canberra and Beijing.

The kits were supplied by Beijing Genomics Institute (BGI) through Forrest's philanthropic Minderoo Foundation for A$320 million ($210 million), even though foreign buyers were offering to pay substantially more.

At a ceremony in Melbourne on April 29, Forrest said the purchase would not have been possible without the help of Wang Jian, co-founder and chairman of BGI.

He said BGI resisted several higher offers for the kits, seen as a vital tool in the global fight against COVID-19.

"The Minderoo Foundation and BGI received sophisticated coercion to interrupt the relationship," Forrest said during the press briefing.

There were offers from other countries "much higher than I had agreed with chairman Wang in US dollars, and I'm talking much, much higher".

He said Wang and BGI kept to their word, resisting the clear temptation for any businessman to make a much bigger profit, and "(maintaining) the integrity of my relationship, and I am very grateful for that".

Australia's health minister, Greg Hunt, said he welcomed the kits which will "greatly enhance" the government's fight to stem COVID-19.

So far, 500,000 tests have been carried out in Australia, where 89 people had died from the virus as of April 29 and over 6,700 had tested positive. More than 5,600 of them had mild symptoms.

With the arrival of the kits, testing throughout the country will be increased 20-fold, according to Hunt.

"Because of today, we can now go even further and be one of the first countries to emerge from this," he said.

"We can never make a false promise but we can prepare, which has allowed us to be where we are, and we can prepare for the future, which will allow us to return to the life which we so much love and value as Australians.

"Today is a hugely important step on that road," Hunt said.

Forrest said every country in the world was searching for the kits needed to test for the novel coronavirus.

He said every single kit acquired by Minderoo Foundation was now in Australia, and it was up to the country's states and territories to test as many people as they can.

"Elucidate the virus, show it up and free your populations, and let's get back to work," he said.

Forrest, the former CEO of Fortescue Metals Group, said China had placed a great deal of "importance" on international health cooperation since the pandemic first appeared.

China's consul-general to Victoria and Tasmania, Zhou Long, said: "China very much appreciates the compassion, support and sympathy of the Australian people toward the Chinese people in our fight against the virus, and vice-versa. We are also doing everything possible to help Australia.

"And this project is another testimony of the friendship and the cooperation between our two countries and the two peoples."

Zhou noted views have been expressed that the COVID-19 pandemic is the biggest crisis faced by mankind since World War II."

"If that is the case, we have no choice but to work together to make the world safer, more harmonious, and a better world," he said.

Forrest would not be drawn into commenting about the current relationship between Beijing and Canberra.

"The relationship I see between the Australian people and the Chinese people is really one of a common heart," Forrest said.
Sure it is. But not their government, which Twiggy has just handed a propaganda coup. Or has it? Will the test kits even work?
Malaysia bought South Korean instead.
Not to mention that Australia is only short of PPE thanks to Chinese agents siphoning off supplies as it lied about the pandemic to keep borders open earlier in the year.
And at The Australian:
Scott Morrison has slapped down suggestions made by mining magnate Andrew "Twiggy" Forrest implying coronavirus may not have originated in China, saying he only takes advice from "experts in their field."

"When it comes to the origin of this virus…I don't think anybody is in any fantasyland about where it started, it started in China.

"When it comes to foreign affairs, I'll take my advice from foreign affairs officials…I'll talk to experts in their field."
At Domain:
Australia will support Taiwan's return to the World Health Organisation as an observer four years after it was ousted by Beijing, risking another diplomatic spat.

The position, which follows an appeal from Taiwan's Health Minister, is consistent with Australia's long-held view that Taiwan should be able to participate in practical cooperation at the UN health agency.
Bravo. We're far past the need for subtleties and kowtowing. CCP diplomats are behaving disgracefully, like well-dressed insurgents violating all protocols, and we need to push back hard.
That is unless you're Bejing Bob and the Australian Labor Party:
Once again we look like diplomatic amateurs with only one international personality: not a roaring lion, but a puppy rolling over to have our tummy tickled by our great ally, after being sent yapping around the yard to return with the rubber bone.

There were two obvious alternatives. The first was suggested by Stephen FitzGerald, our first ambassador to the People's Republic of China. He told The Age and The Sydney Morning Herald he had seen no evidence there had been any quiet reaching out to China in advance of our announcement to persuade it to undertake "a combined collaborative look" at how the virus had been managed. He might have added that this could have been done with Australia firmly insisting that China had to accept responsibility.

It's extraordinary that the deterioration in the bilateral relationship that began under Malcolm Turnbull means no one in Canberra can, in FitzGerald's words, pick up the phone to a senior figure in Beijing – again, he might have added – to state that a full and open inquiry is in China's interests. And to assert that we are not letting go of the issue but will keep negotiations out of the media until the immediate crisis has passed.

Alternatively, we might have begun the process with some subtle, behind-the-scenes coalition building. This means consulting like-minded countries about options for the most effective inquiry into the origins and early management of the virus.
The last is a fair point. But Beijing Bob, as usual, glosses over the subtleties of what transpired in favour of cultural cringe. Just as he did when the CCP invaded Australian politics over the past few years while he relentlessly criticised Turnbull from a Chinese-funded think tank for undertaking the most basic of sovereign protections.
Australia's push for an inquiry started when the US made it obvious that it would pursue Beijing over the virus. We acted urgently to mediate the conflict and keep it out of places like the UN Security Council which could blow the issue to all hell.
If we wear some mud for that then so be it. It was sensible risk management to help fashion whatever inquiry takes place. If it doesn't then that does not take away from the counter-factual.
Looking for clean and clear outcomes in the rough and tumble of international relations is the only amateurism on display here.
And no doubt the CCP propaganda machine will be celebrating Beijing Bob tomorrow.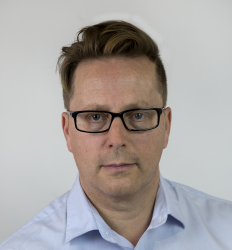 Latest posts by David Llewellyn-Smith
(see all)