Via the ABC:
China has fired its first shot in an increasingly bitter diplomatic row, threatening to slap major tariffs on Australia's barley exports, that could rip hundreds of millions of dollars from the trade.

Relations between Canberra and Beijing have hit a fresh low in the wake of the COVID-19 pandemic, as Prime Minister Scott Morrison lobbies his counterparts for an international inquiry into the origins of the virus.

China's Ambassador to Australia Cheng Jingye had previously threatened his country would impose economic sanctions if Mr Morrison continued to push for the probe, in what Trade Minister Simon Birmingham described as "coercion".

Now, it appears China is set to make good on those threats and the first victims could be Australian barley growers.

Several major Australian grain groups issued a joint statement on Sunday saying the industry understands China is "potentially proposing to place tariffs on barley imported from Australia as a result of their ongoing anti-dumping and countervailing duties investigation".

"The yet-to-be-finalised tariffs may include a dumping margin of up to 73.6 per cent and a subsidy margin of up to 6.9 per cent for barley imported from Australia," it said.

The subsidy claims are understood to refer to Australia's fuel rebate and drought support measures, and together with the dumping tariff would effectively put an end to Australia's barley trade with China.

Government sources suggest the investigation could be used as a cover to impose the tariffs, in retaliation against Australia's push for the COVID-19 inquiry.
At CCP mouthpiece, Global Times, the message is crystal. Drop the COVID-19 investigations and kowtow
Australia worries that China will impose tariffs on its exported barley, but it might face much bigger problems than barley if it continues to take unfriendly action against China, experts warned on Sunday.

The comments came after Reuters reported that China might increase duties on Australian barley, as bilateral ties between the world's second-biggest economy and one of its biggest suppliers of farm products have been further damaged by Canberra's most recent move on the origins of COVID-19.

"The Australian government is deeply concerned by reports that unjustified duties may be levied on Australian barley imports into China," Trade Minister Simon Birmingham was quoted as saying by Reuters.

Ties between China and Australia have deteriorated in recent years, especially since Australia followed the US' move in trying to blame China for the pandemic and launched political attacks on China.

Relations are the foundation of trade between two countries, and deteriorating ties could result in severe damage to bilateral trade between China and Australia, Jiang Yong, an expert at the China Institutes of Contemporary International Relations in Beijing, told the Global Times on Sunday.

On November 19, 2019, China extended for six months an anti-dumping investigation on Australia's exported barley that started on November 19, 2018, and the investigation is due to finish on May 19 this year. This apparently caused Australia's anxiety on potential tariffs.

But "China has more measures than tariffs to respond to Australia's unfriendly actions if it keeps doing so," Jiang said.

Citing an example, Jiang said that "most of Australia's exports are bulk commodities such as agricultural products, which are highly replaceable, and amid the worldwide economic downturn caused by the COVID-19 pandemic, China could easily find some alternatives."

China is a major trade partner of Australia, as 33 percent of the latter's exported goods go to China," Yu Lei, a chief research fellow at the Research Center for Pacific Island Countries, Liaocheng University, told the Global Times

"If Australia continues its unfriendly actions – even if the Chinese government doesn't respond – many sectors of Australia's economy including tourism, education and insurance could still be affected by deteriorating ties as Chinese people would vote with their feet," Yu said.
The barley will get shipped anyway, just somewhere else, at lower prices for a while. Commodity markets are wonderfully fungible.
We should ignore this bullying. It's time we pushed back to reset the relationship. CCP bribes, bullying and insurgents are not worth the money. All commodity markets will diversify over time.
We don't need their students and tourists, either. There's an automatic stabiliser for that too given less growth on those sectors will mean a lower AUD and other markets taking up the slack in due course.
It's usually the CCP that delivers Australia the national interest policy it needs vis China in these matters.
Long may it continue.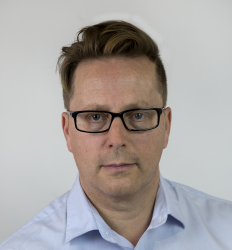 Latest posts by David Llewellyn-Smith
(see all)