Rio wants it fixed, at The Australian:
Rio Tinto boss Jean Sebastien Jacques says sorting out Australia's long-term energy policy should be a key plank in the federal government's plans to bring the national economy back from the coronavirus crisis, saying cheap and reliable power is one of the keys to economic recovery.

Speaking to Rio shareholders at the company's annual Australian shareholder meeting – which for the first time was held as a fully virtual meeting on Thursday night – Mr Jacques reiterated Rio's concerns about the future of its Australian aluminium assets, telling shareholders the company was engaged with the Nev Power-led recovery commission, and cheap energy was a focus of its discussions.
We'll know in a few months. If we get gas reservation up, as it is supposed to be thanks to the Centre Alliance tax cut deal then the gas price will crash to $2Gj from today's $6.50Gj and electricity prices will follow.  RIO's assets will be on solid ground.
But the Government is also busy seed-funding STO's Narrabri development which is breakeven only at $7-8Gj so if that becomes default policy then gas and electricity prices will keep rising. RIO should then shut its assets.
It's really that simple given gas sets the price of electricity. The crash in the local gas price, driven by global falls, has filtered straight into the wholesale electricity market (obviously along with falling demand), at the AFR:
With Australian Competition and Consumer Commission chairman Rod Sims warning big energy companies he will be closely watching new contract prices in July, there has been a growing push for companies to make the most of a 50 per cent fall in wholesale power prices in the past year.
Even the gas cartel itself is now squabbling over prices cheaper prices for third party volumes to export, at the AFR:
The slide in east coast gas prices over the past few months has pushed Beach Energy and Origin Energy into a dispute over the price Origin will pay under major gas supply contracts, with a lengthy arbitration process set to play out through this year.
Yet, if the gas lobby has anything to do with it then we're toast, also at The Australian:
Australia's economic "golden years" and global leadership in natural gas production, plus $50bn in new investment and 6500 jobs, are under threat from low oil ­prices, capital shortages, new competitors and rising regulation as the world tries to recover from the COVID-19 induced recession.

The $350bn LNG industry, which makes Australia's the world's biggest exporter of liquefied natural gas, is approaching a second wave of global investment in new projects estimated to be worth $50bn after an eight-year lull in opening new projects.

The Australian Treasury is considering changing the tax ­regime for LNG projects, which will not be returning maximum tax revenues until the late 2020s.

A new report commissioned for the Australian Petroleum Production and Exploration Association has warned that increasing regulation, investor uncertainty about projects that take years to develop, low oil prices, new international competitors and rising costs are threatening Australia's prime global position.
Oh please. The gas cartel pays no tax now. As well, the notion that there is any further investment coming to Australia doesn't pass the laugh test. Projects are being canceled all over the world owing to what is now a gas glut of hilarious proportions: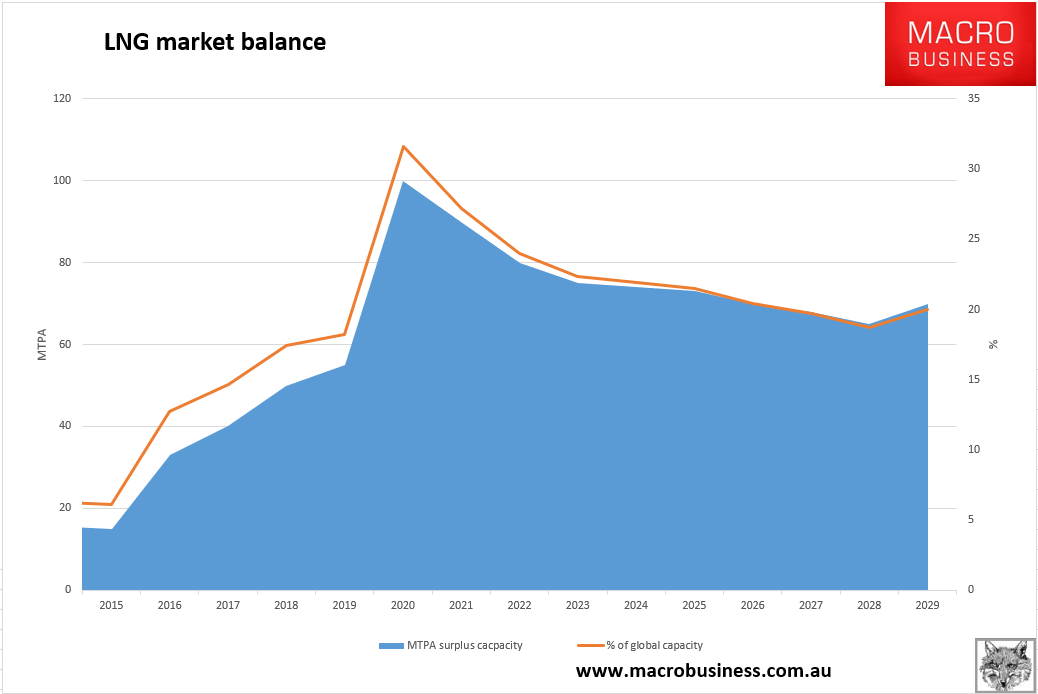 In other words, the notion that we should have any shortages at all is preposterous.
All that we need is for the agreed reservation policy with Centre Alliance set at JKM net-back to be implemented and one huge barrier to Australian recovery, as well as manufacturing renaissance, is removed.
I'll bet we don't see it.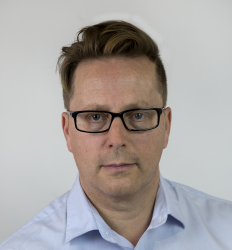 Latest posts by David Llewellyn-Smith
(see all)