With the global tourism industry in turmoil, Airbnb has axed one-quarter of its global workforce:
In the note, written by Airbnb CEO and co-founder Brian Chesky, the company said that 1,900 employees will be laid off, or 25.3% of its 7,500 workers. The layoffs will impact a number of internal product groups, including Transportation and Airbnb Studios, efforts that will be placed on hold, and its Hotels and Lux work, which will be "scale[d] back"…

According to Chesky's missive, Airbnb anticipates its 2020 revenue coming in under 50% of 2019's total; Airbnb saw around $4.8 billion in revenue last year, according to reports.
In Australia, we've heard multiple reports of Airbnb's being returned to the long-term rental market, which has driven up rental supply.
According to Statista, there were 59,926 and 95,350 short-term rentals in Melbourne and Sydney in 2018: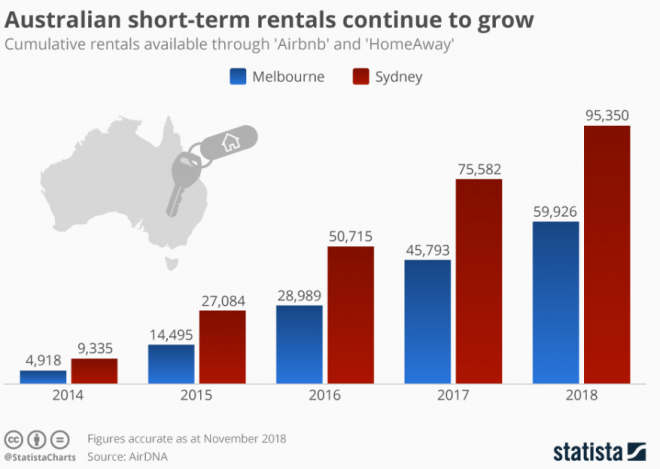 Thus, the impact on the rental market will be significant, especially in inner-city areas. And this comes at the same time as immigration (including international students) collapses.
When combined with heavy job losses, property rents are facing big falls.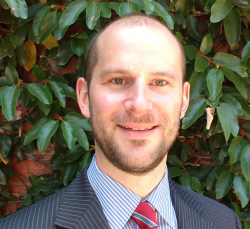 Latest posts by Unconventional Economist
(see all)