Lot's of ignomious politcking around the flawed JobKeeper program today, at the AFR:
With Labor and the ACTU calling publicly for such a wage, arguing that the welfare safety net in the second stimulus or "survival" package was not enough, insiders say Treasury Secretary Steven Kennedy drove the policy at the start.

It was worked up by Mr Morrison, Mr Frydenberg and Finance Minster Mathias Cormann, in conjunction with their departments and the Tax Commissioner Chris Jordan, through the Expenditure Review Committee process.

Mr Morrison insisted the policy run for an initial six months, while the name JobKeeper was suggested by a staff member of Mr Frydenberg's to complement the JobSeeker welfare boost announced in the $66 billion package.

While the economic design was done within government, "the soundings from business were very important in putting together the practical applications of the payment through the existing payroll system", insiders say.

Mr Frydenberg spoke to Mr Lew, JB Hi-Fi's Richard Murray, Rob Scott from Wesfarmers, Mecca Brands founder Jo Horgan, businessman Justin Hermes and Business Council of Australia president Tim Reed.
It's not a job keeper. It's simply the dole paid via businesses. Nobody is working and when we reopen a lot of these jobs will no longer exist. The policy is a complete mess with holes all over, it is inflexible to boot, and is far inferior to a temporary universal basic income scheme.
That said, it was big step forward from the rubbish stimulus that we have had to date. Terry McCrann has a better idea than most about how bad it all is:
That must be it for stimulus. And the government's focus must now switch to devising and then moving as quickly as possible to implementing an 'exit strategy' from both the virus pandemic – or panic – and the business and job-destroying recession it has deliberately imposed on the Australian economy….

The idea that the economy can go into 'hibernation' – the word seems to have been marketed first by the prime minister and then picked up enthusiastically by the extreme Left media, the ABC, the Guardian and the Nine newspapers – for six months is very, very disturbing.

The word sounds almost cuddly, or that we all get to take a holiday. No, a six-month lockdown would utterly and irreparably destroy Australian economic functionality and be very, maybe even terminally, damaging to the broader society.
Now, debate is turning to the deficit and how to pay for it. Via the AFR:
UBS economists forecast a combined government budget deficit of as much as $290 billion, or 16 per cent of GDP. This is a level not seen since World War II.

They expect total federal and state government debt to grow by $500 billion, with about $400 billion of that carried by the federal government. The federal government's accumulated debt will exceed $1 trillion.

"Fiscal measures are likely to increase as the government continues to do 'what[ever] it takes' including possible further cash flow support for businesses," UBS' George Tharenou said.

Others such as AMP Capital's Shane Oliver also expect a deficit in the realm of $200 billion, especially given the hit to federal government revenues from weaker tax collections.

"The coronavirus shock will clearly add dramatically to the budget deficit – by around $200 billion over the next year – and to this needs to be added the hit to public revenue from the economic downturn," Mr Oliver said.
I wonder what their commodity input prices are. Probably not low enough. Anyways, the deficit will be very, very big.
Who will pay for it? Barnaby Joyce thinks he knows, at Domain:
When the world is confronted by catastrophic problems it must manage them with what resources it has knowing there is a finite limit to those resources.

Due to the COVID-19 crisis, most interviews on television are done now by Skype. The networks have not shutdown. They have managed around the problem. They use the technology they have and work online. They are working within the limits of their resources. They don't bring people to the studio because it is against the proper edicts to manage the disease and as well the cost and risk associated with disease control mechanisms within the studio would be massive. They don't close because if they did their engagement with the people would be lost and they would not regain it or it would at the least be severely compromised.

To understand any request made of government is to first understand that governments have no money but yours and anything they borrow you have borrowed and anything they must repay must be paid by you.
Rubbish. Governments can print money at will. There is no limit to it. Joyce has clearly never heard of quantitive easing which is already underway. Its only realistic contraint is inflation of which, for the time being, there is none.
Labor's shadow treasurer, Jim Chalmers, throws up his ideas at The Guardian:
Curtin and Chifley understood the duty government owed to the citizens whose sacrifice had kept their nation free, the responsibility Australia had to prove worthy of its people's courage.

Today we need a similar approach focused on the holy trinity of jobs, wages and living standards.

We can deal with the most pressing aspects of this crisis while we contemplate post-virus reconstruction in Australia.

We don't need a new department but we do need new thinking.

We don't have all the answers but we do know that reconstruction should be focused on good jobs for more people. Perhaps we could build it on these six pillars:

Prosperity, which comes from broad and inclusive economic growth, and relies on cheaper and cleaner energy.

Opportunity, which is fairly distributed, and intergenerational mobility especially in our most disadvantaged communities.

Sustainability of our environment, our public finances, better business practices and recognising the effects of our long-term decisions.

Security, national, personal and financial.

Democracy and diplomacy, which rebuilds our relationships, our institutions, and structures expert and scientific guidance.

Think when coronavirus is over Australia's economy will snap back into place? Good luck with that

And identity, which takes from Diamond the idea that crises are more likely to be averted or dealt with successfully by countries with the "ego strength" which comes from knowing who and what they are and which gives them the confidence to deal with the next crisis, or opportunity.

This is a truth Australia has lived for a long time. In adversity, we don't abandon our values, we live up to them. George Megalogenis and others have made this point elegantly and repeatedly.

If we care about these six pillars as much as we should, and we agree that we need to take a broader, more holistic approach to the wellbeing of our people, then we should work out ways to measure progress more effectively.

…A treasury white paper on the post-pandemic economy with input from all parts of the parliament and all parts of the country would be a good way to go about it.
The ususal Labor waffle. Do we really need another Rudd 2020 boondoggle? How about Labor lead instead.
It's early days so let's not be too harsh but the signs are that the Rum Corps has no idea what journey the virus has embarked it upon.
Traditional political battle lines have collapsed.
The Coalition is now the greatest deficit party ever and does not appear yet to understand that there is no paying the debt back.
Labor now confronts seven million Australians on the new dole yet is waffling about identity.
Where it will all land I do not know but business as usual will not cut it.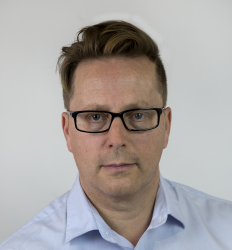 Latest posts by David Llewellyn-Smith
(see all)