Nobody cares right now given a world of depressionary data and limitless stimulus but Australia's terms of trade are correcting fast.
Coking coal spot has fallen back to $117 in recent days. Futures are pointing lower ahead.
Thermal coal has been monstered to 2015 lows at $56 as LNG collapses across Asia. Spot prices for gas are under $2Gj and only $3Gj for contract gas. In the ToT, LNG prices are largely offset by falling oil.
Gold has rallied but that is mostly offset by trashed base metals.
My best guess for where the ToT sits today is the blue line: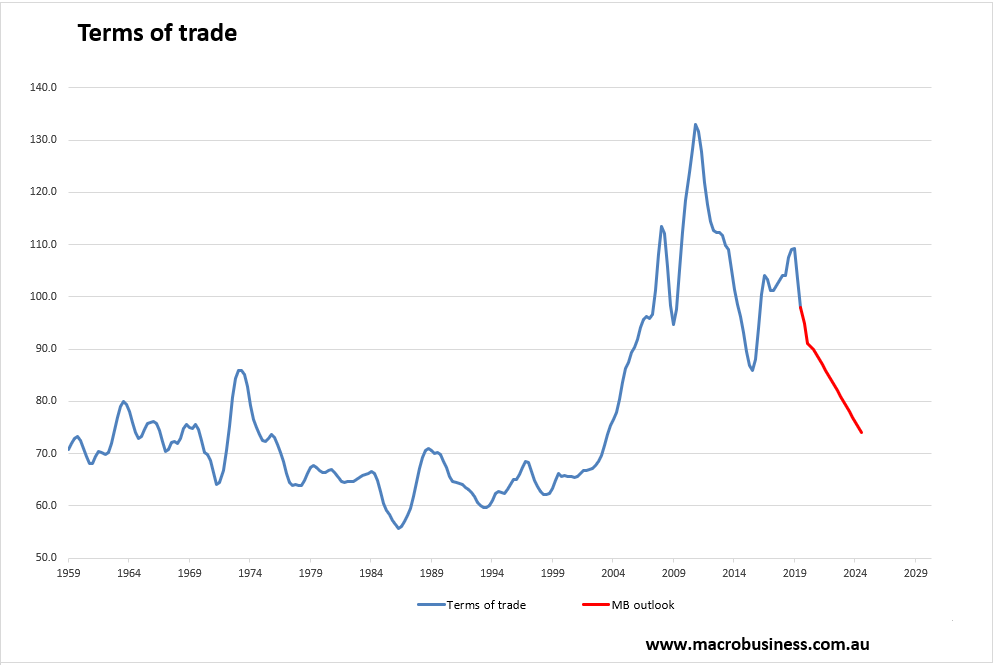 However, I still expect iron ore to break soon. It should be trading at more like $60 after monsoon disruptions as Chinese steel output remains down year on year and is still carrying massive inventory.
From there, we might see some stability for a while but COVID-19 will accelerate the Chinese growth slowdown story a year out as Japanifiaction worsens.
As supply normalises post-virus, I expect iron ore to keep falling and settle far below where it is today over the next five years.
There'll probably be some global infrastructure to offset the decline but most of that will stimulate EAF not blast furnaces so it's only marginal.
After the virus, this is Australia's greatest challenge. Falling national income for as far as the eye can see.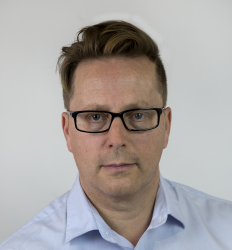 Latest posts by David Llewellyn-Smith
(see all)