Via S&P comes a nice report:
– Overall. We expect GDP growth for Asia-Pacific to fall to 0.3% in 2020 before a gradual recovery, implying a two-year income loss of over US$2 trillion. In 2020, corporates could see on average 10% to 15% less revenue, and banks may incur over US$400 billion in extra credit costs because of the outbreak.
– Risks. Our top risks are stricter and longer COVID-19 measures, higher debt leverage, tighter financing conditions for lower-grade issuers–particularly in U.S. dollars–and that the U.S.- China dispute will reignite.
– Credit. While government monetary and fiscal actions provide some buffer, the slump in consumer and business demand will strain borrower credit quality, resulting in an escalation in missed or deferred payments and, for banks, higher nonperforming loans.

Credit conditions in Asia-Pacific going into the second half 2020 will be very tough. Containment measures to stem the spread of COVID-19 have escalated regionally (outside China) with global confirmed cases doubling to more than 2 million. These measures, together with business and consumer behavioral changes, are having a wider effect on credit conditions in Asia-Pacific beyond what we estimated in late March (see "Credit Conditions Asia-Pacific: As Bad As 1997, " published March 30, 2020). Based on the experience of China, we believe the COVID-19 recovery period will take much longer than many had earlier expected.

S&P Global Ratings has revised downward its Asia-Pacific economic forecasts for 2020. As detailed in "Up Next: The Complicated Transition From COVID-19 Lockdown, April 16, 2020", we have lowered our 2020 GDP forecasts by 1.9 percentage points (ppt) to 0.3% from the +2.2% estimate made in March 2020. In other words, our estimated hit to regional economic growth has doubled since March, and contrasts sharply with our pre-outbreak growth forecast of 4.8%. COVID-19-affected U.S. and European economies are major trading partners of Asia-Pacific. While China began its economic recovery in the second quarter of 2020, the U.S. and Europe will likely be hit hardest in the quarter. We anticipate the recovery for major economies to be slow through the second half of 2020 before gathering strength going into 2021. However, 2021 growth–driven by a rebound of demand—will not likely make up for output lost during the downturn.

The long-term path to recovery remains clouded by uncertainties surrounding the COVID-19 spread and the potential damage to employment (see Economic Research: Jobs And The Climb Back From COVID-19, April 20, 2020), capital and productivity. Indeed, we have concerns about the healthcare and policy resources of some Asia-Pacific economies to suppress the virus. We recognize that credit conditions could worsen even beyond this revised base case. Consequently, we are revising the COVID-19 risk for the Asia-Pacific to very high from high.
That seems a good base case to me. Full report.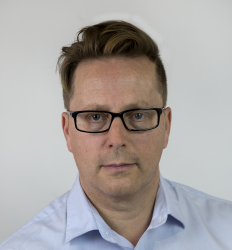 Latest posts by David Llewellyn-Smith
(see all)