*Audio issues are resolved and edited out, apologies for those listening live who had to put up with those first few minutes.* Will Coronavirus collapse the Australian Property market? Martin North of Digital Finance Analytics joins the podcast to discuss what his mortgage stress consumer surveys are showing.
Mortgage stress has jumped alarmingly this month, with 200,000 households added to the stressed list, and there are more to come (even allowing for the various stimulus packages). We'll dive into what this means for the Australian Property market and Australian economy as a whole going forward.
---
Take us on your daily commute! Podcasts now available on iTunes and all major Android Podcast Platforms for Nucleus Insights.
—————————————
Tim Fuller is Head of Operations at the Macrobusiness Fund, which is powered by Nucleus Wealth.

The information on this blog contains general information and does not take into account your personal objectives, financial situation or needs. Past performance is not an indication of future performance. Tim Fuller is an authorised representative of Nucleus Wealth Management, a Corporate Authorised Representative of Nucleus Advice Pty Ltd – AFSL 515796.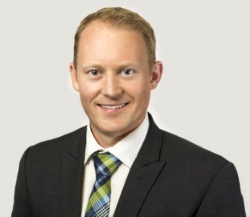 Latest posts by Tim Fuller
(see all)