From Gilead:
Gilead Announces Results From Phase 3 Trial of Investigational Antiviral Remdesivir in Patients With Severe COVID-19

— Study Demonstrates Similar Efficacy with 5- and 10-Day Dosing Durations of Remdesivir —

FOSTER CITY, Calif.–(BUSINESS WIRE)–Apr. 29, 2020– Gilead Sciences, Inc. (Nasdaq: GILD) today announced topline results from the open-label, Phase 3 SIMPLE trial evaluating 5-day and 10-day dosing durations of the investigational antiviral remdesivir in hospitalized patients with severe manifestations of COVID-19 disease. The study demonstrated that patients receiving a 10-day treatment course of remdesivir achieved similar improvement in clinical status compared with those taking a 5-day treatment course (Odds Ratio: 0.75 [95% CI 0.51 – 1.12] on Day 14). No new safety signals were identified with remdesivir across either treatment group. Gilead plans to submit the full data for publication in a peer-reviewed journal in the coming weeks.

"Unlike traditional drug development, we are attempting to evaluate an investigational agent alongside an evolving global pandemic. Multiple concurrent studies are helping inform whether remdesivir is a safe and effective treatment for COVID-19 and how to best utilize the drug," said Merdad Parsey, MD, PhD, Chief Medical Officer, Gilead Sciences. "These study results complement data from the placebo-controlled study of remdesivir conducted by the National Institute for Allergy and Infectious Diseases and help to determine the optimal duration of treatment with remdesivir. The study demonstrates the potential for some patients to be treated with a 5-day regimen, which could significantly expand the number of patients who could be treated with our current supply of remdesivir. This is particularly important in the setting of a pandemic, to help hospitals and healthcare workers treat more patients in urgent need of care."

Remdesivir is not yet licensed or approved anywhere globally and has not yet been demonstrated to be safe or effective for the treatment of COVID-19. This study sought to determine whether a shorter, 5-day course of remdesivir would achieve similar efficacy results as the 10-day treatment regimen used in multiple ongoing studies of remdesivir. Secondary objectives included rates of adverse events and additional measures of clinical response in both treatment groups. Patients were required to have evidence of pneumonia and reduced oxygen levels that did not require mechanical ventilation at the time of study entry. Clinical improvement was defined as an improvement of two or more points from baseline on a predefined seven-point scale, ranging from hospital discharge to increasing levels of oxygen support to death. Patients achieved clinical recovery if they no longer required oxygen support and medical care or were discharged from the hospital.

In this study, the time to clinical improvement for 50 percent of patients was 10 days in the 5-day treatment group and 11 days in the 10-day treatment group. More than half of patients in both treatment groups were discharged from the hospital by Day 14 (5-day: 60.0%, n=120/200 vs.10-day: 52.3% n=103/197; p=0.14). At Day 14, 64.5 percent (n=129/200) of patients in the 5-day treatment group and 53.8 percent (n=106/197) of patients in the 10-day treatment group achieved clinical recovery.

Clinical outcomes varied by geography. Outside of Italy, the overall mortality rate at Day 14 was 7 percent (n=23/320) across both treatment groups, with 64 percent (n=205/320) of patients experiencing clinical improvement at Day 14 and 61 percent (n=196/320) of patients discharged from the hospital.

Impact of Earlier Treatment

In an exploratory analysis, patients in the study who received remdesivir within 10 days of symptom onset had improved outcomes compared with those treated after more than 10 days of symptoms. Pooling data across treatment arms, by Day 14, 62 percent of patients treated early were able to be discharged from the hospital, compared with 49 percent of patients who were treated late.

"These data are encouraging as they indicate that patients who received a shorter, 5-day course of remdesivir experienced similar clinical improvement as patients who received a 10-day treatment course," said Aruna Subramanian, MD, Clinical Professor of Medicine, Chief, Immunocompromised Host Infectious Diseases, Stanford University School of Medicine, and one of the lead investigators of the study. "While additional data are still needed, these results help to bring a clearer understanding of how treatment with remdesivir may be optimized, if proven safe and effective."

Remdesivir was generally well-tolerated in both the 5-day and 10-day treatment groups. The most common adverse events occurring in more than 10 percent of patients in either group were nausea (5-day: 10.0%, n=20/200 vs. 10-day: 8.6%, n=17/197) and acute respiratory failure (5-day: 6.0%, n=12/200 vs. 10-day: 10.7%, n= 21/197). Grade 3 or higher liver enzyme (ALT) elevations occurred in 7.3 percent (n=28/385) of patients, with 3.0 percent (n=12/397) of patients discontinuing remdesivir treatment due to elevated liver tests.

Key efficacy and safety results from the study are included in the table below.

5-Day RDV

10-Day RDV

Baseline adjusted

n=200

n=197

p-value1

Clinical Efficacy Outcomes at Day 14

≥ 2-point improvement in ordinal scale

129 (65)

107 (54)

0.16

Clinical recovery

129 (65)

106 (54)

0.17

Discharge

120 (60)

103 (52)

0.44

Death

16 (8)

21 (11)

0.70

Safety

Any adverse event (AE)

141 (71)

145 (74)

0.86

Grade ≥3 study drug-related AE

8 (4)

10 (5)

0.65

Study drug-related serious adverse event (SAE)

3 (2)

4 (2)

0.73

AE leading to discontinuation

9 (5)

20 (10)

0.07

1Adjusted for baseline clinical status

About the SIMPLE Trials

Gilead initiated two randomized, open-label, multi-center Phase 3 clinical trials for remdesivir, the SIMPLE studies, in countries with high prevalence of COVID-19 infection.

The first SIMPLE trial is evaluating the safety and efficacy of 5-day and 10-day dosing regimens of remdesivir in hospitalized patients with severe manifestations of COVID-19. The initial phase of the study randomized 397 patients in a 1:1 ratio to receive remdesivir 200 mg on the first day, followed by remdesivir 100 mg each day until day 5 or 10, administered intravenously, in addition to standard of care. An expansion phase of the study was recently added and will enroll an additional 5,600 patients, including patients on mechanical ventilation. The study is being conducted at 180 trial sites around the world, including sites in the United States, China, France, Germany, Hong Kong, Italy, Japan, Korea, the Netherlands, Singapore, Spain, Sweden, Switzerland, Taiwan and the United Kingdom.

A second SIMPLE trial is evaluating the safety and efficacy of 5-day and 10-day dosing durations of remdesivir administered intravenously in patients with moderate manifestations of COVID-19, compared with standard of care. The results from the first 600 patients of this study are expected at the end of May.
Via Bloomie:
With dueling data released on Gilead Sciences Inc.'s potential coronavirus drug, the jury remains out on how well the medicine works.

There are two big reasons why. While Anthony Fauci, the National Institute for Allergy and Infectious Diseases director, said a U.S. government-run trial met its overall target, full details haven't been published. At the same time, the only large, rigorous study for which full data is public — a Chinese trial published in The Lancet medical journal on Wednesday — showed the opposite.
This is not a miracle cure by the looks. It has not, so far, had a material impact on death rates. But it does accelerate recovery by roughly 30%. That means you can get 30% more patients through your hospitals so it does help with managing the virus dance.
So, what would this mean economically if it bears out as an effective treatment?
A treatment is better than a vaccine economically. Why? This:
it can be rolled out much more quickly, needing comparatively little testing given it is only administered to the sick not healthy and it needs hugely less volume;
it dramatically reduces the amount of spare hospital space required so accelerates reopening;
it wouldn't cure punters of fear but it would mitigate it enough get economies moving;
it is likely that travel and personal contact business would remain constrained for some time, as well as ongoing deleveraging.
So, it would represent a materially improved outlook for a resumption of growth and therefore profits in the medium term, though still a weak rebound.
What it would not do is:
prevent an ongoing debt crisis, though it may become more chronic than acute with rescues;
cure any of the global political economy structural issues that are all made much worse by weaker global aggregate demand stemming from the virus. What will an angry Italy do to the Eurozone after it recovers? What will China and US do to each other as they blame and counter-blame post-virus? What does China do with the middle-income trap as supply-chains depart? What do high household debt economies do with paralysing unemployment?
In investment terms then, in an effective treatment scenario one might buy one of two things:
the cyclical recovery, or
the firms likely to benefit from the ongoing structural tensions.
I very much prefer the latter given the cyclical stuff will still be contrained, with the kicker of course being if the price is right!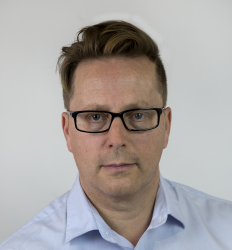 Latest posts by David Llewellyn-Smith
(see all)