Iron ore prices for March 31, 2020: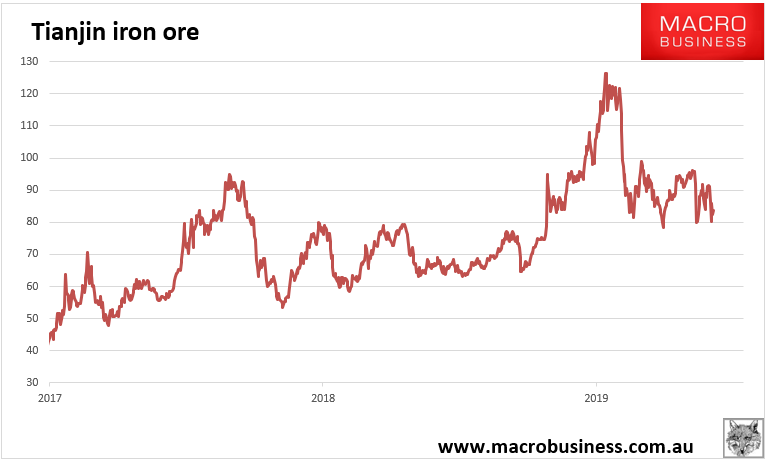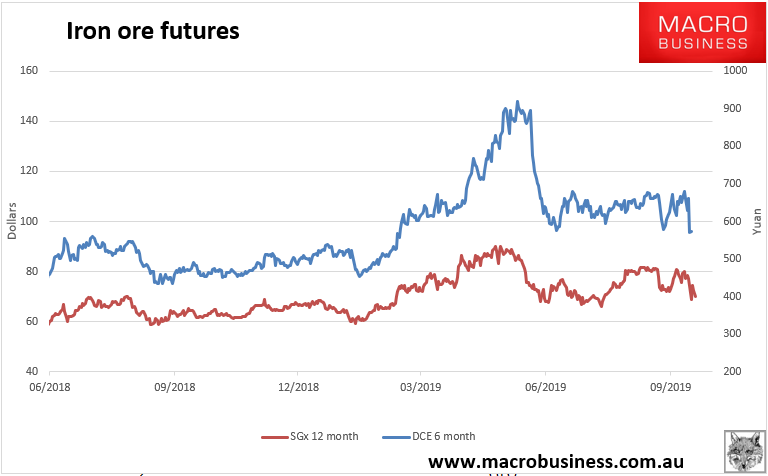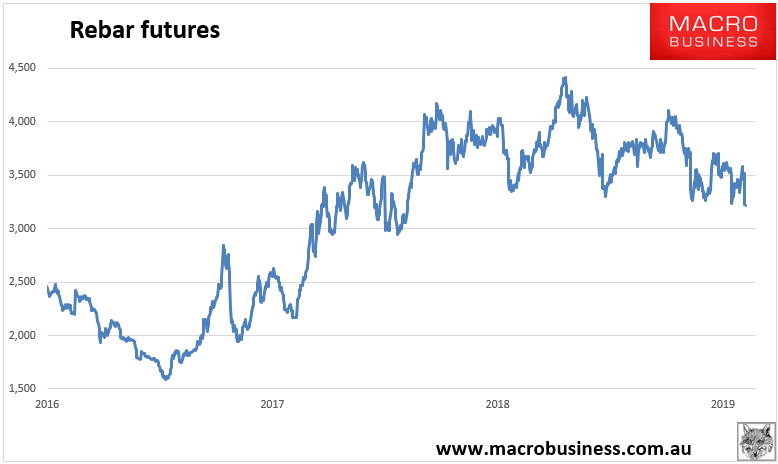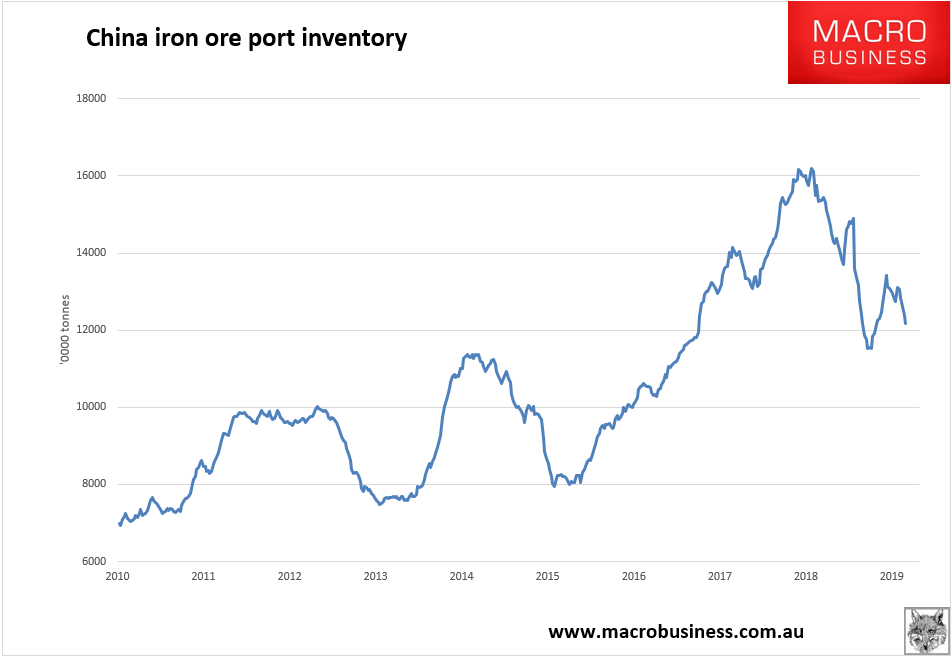 Spot is still holding. Paper too. Steel prices are only eroding slowly. Port stocks of iron ore fell to 121.7mt.
I have explined before why it is not that unreasonable that iron ore prices have held up given various supply restrictions. The real miracle is Chinese steel prices. Why thatey haven't gone to zero is beyond me given the unprecendented inventories and poor domestic demand outlook. The China steel PMI catured that yesterday with new orders sittign at 38: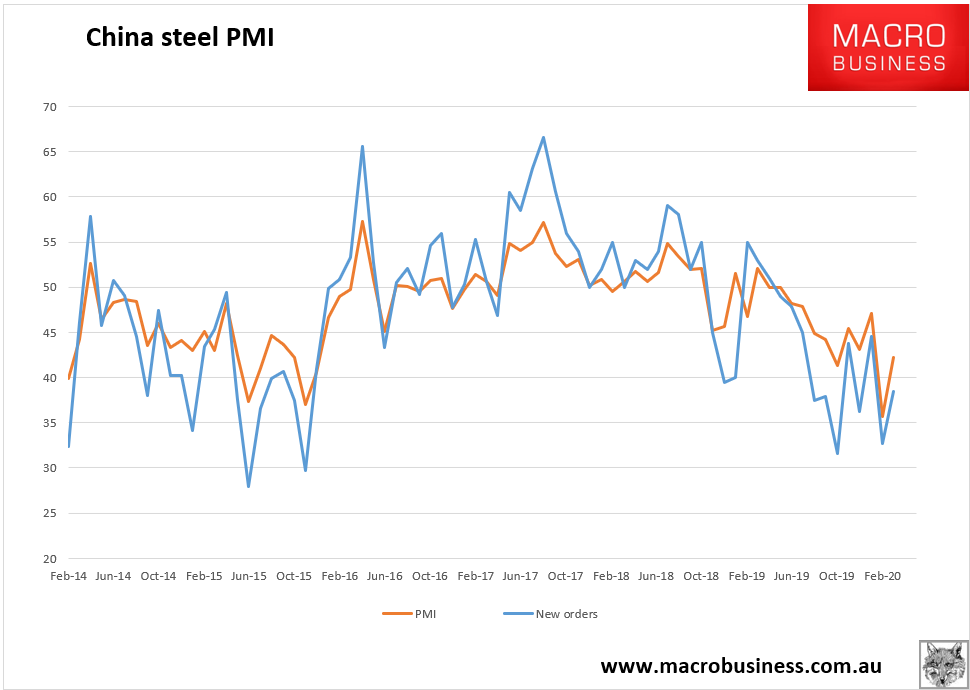 Morever, new export orders hit an unprecendented 15 points: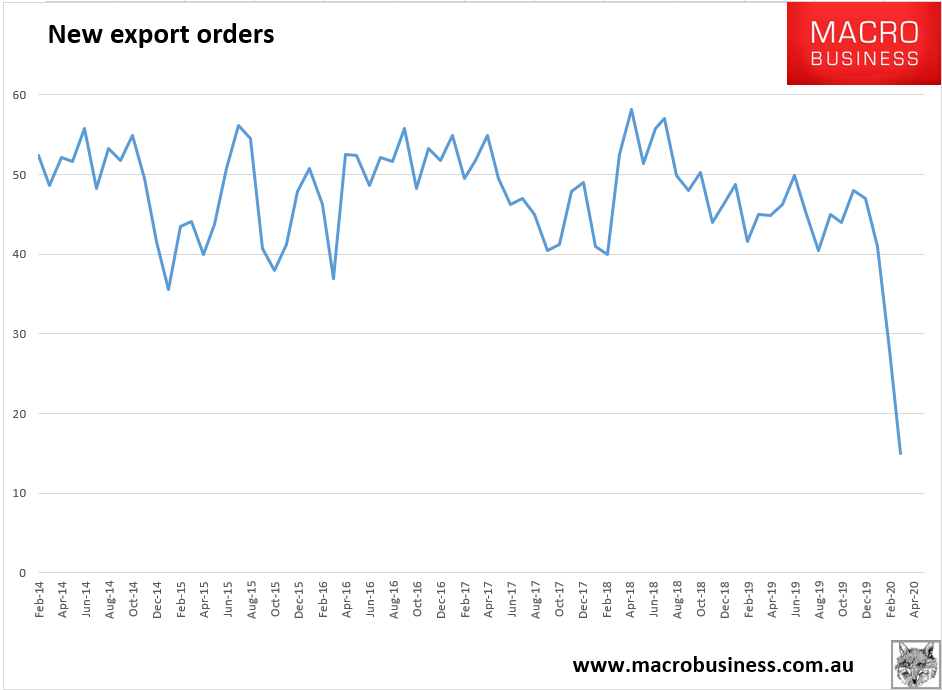 That's effective zero. Another nearly 90mt tonnes of annualised demand gone.
That's also what the steel price chart should look like.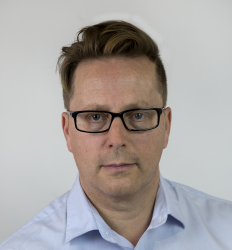 Latest posts by David Llewellyn-Smith
(see all)