Via Zoltan Pozsar at Credit Suisse:
The Fed's liquidity injections are working.

Global dollar funding conditions have eased, and U.S. dollar Libor-OIS spreads started to tighten. We don't think that lower prices on the CPFF or the MMLF are necessary for Libor-OIS to tighten more – other factors can tighten it further.

First, positive Libor-Libor bases are prompting banks to shift their funding from the U.S. unsecured funding market to euro and sterling unsecured markets – as banks arbitrage positive bases, pressure on U.S. unsecured rates subside.

Second, the U.S. dollar swap lines, Section 402 of the Crapo Act and the temporary exemption of Treasury securities and potentially repos from the SLR will continue to improve the flow of dollars to non-banks through FX swaps – this will lower FX swap implied funding costs and compress Libor-OIS further.

Third, the FIMA repo facility is the only live liquidity facility that's not being used, and one can make the argument that the Fed is currently mispricing the facility: a lower price for FIMA repos could free up more balance sheet for FX swaps… …with further declines on FX swap implied funding costs and Libor-OIS.

Fourth, positive Libor-Libor bases are also prompting some central banks to deploy their U.S. dollar FX reserves in A1/P1 rated unsecured bank debt, as these offer significantly better yields than FX swaps; the case for central banks to buy more unsecured bank debt is compelling, and more central bank buying could provide a backstop bid for the U.S. dollar commercial paper/CD markets.

Based on these developments, our target for three-month Libor-OIS is 75 bps by the end of April, and 25 bps by the end of May. Our target for May is based on three assumptions: the temporary exclusion of Treasury repos from the SLR; the Fed lowering the price on the FIMA repo facility to the price of o/n repos; and the Fed capping Treasury bill yields at OIS rates through bill yield control.

The machinery of war finance is in full swing…

…and liquidity injections over the past month have stabilized funding markets and are compressing Libor-OIS spreads from the top down. Messing things up from the bottom up – with bill supply – would be a mistake and also confusing.

The target range and the price of the liquidity facilities are the Fed's sanctum: as a matter of principle, the Fed shouldn't let bill supply breach the sanctum…
I'd agree with that. The Fed has waded in far enough that global financial market meltdown tail risk is mostly gone.
But that is not the end of it. Now comes the banking crisis as lockdown default tsunami hits from smashed households and SMEs. Leading to tighter lending conditions and extended economic weakness, feeding back into wider profits and asset prices in due course.
Welcome to Planet Japan!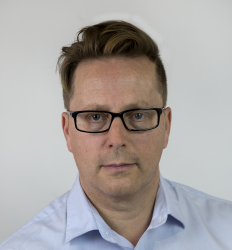 Latest posts by David Llewellyn-Smith
(see all)