Because nobody does global diplomacy like the CCP, via The Spectator:
China has tried to restore its image after lying to the world about the seriousness of its coronavirus outbreak, but its attempts at humanitarianism have turned out to be as slippery as its wet markets.

After COVID-19 made its way to Italy, decimating the country's significant elderly population, China told the world it would donate Personal Protective Equipment (PPE) to help Italy stop its spread. Reports later indicated that China had actually sold, not donated, the PPE to Italy. A senior Trump administration official tells The Spectator that it is much worse than that: China forced Italy to buy back the PPE supply that it gave to China during the initial coronavirus outbreak.

'Before the virus hit Europe, Italy sent tons of PPE to China to help China protect its own population,' the administration official explained. 'China then has sent Italian PPE back to Italy — some of it, not even all of it … and charged them for it.'

China taking advantage of Italy's generosity is just the latest example of its disastrous diplomacy in the wake of the pandemic. Much of the supplies and testing kits China has sold to other countries have turned out to be defective. Spain had to return 50,000 quick-testing kits to China after discovering that they were faulty. In some cases, instead of apologizing or fixing the issue, China has blamed its defective equipment on others. China condescendingly told the Netherlands to 'double-check the instructions' on its masks, for example, after the Netherlands complained that half of the masks they were sent did not meet safety standards.
After the virus, comes the revolution.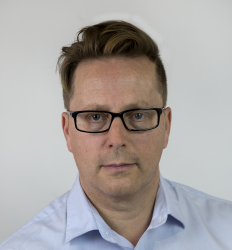 Latest posts by David Llewellyn-Smith
(see all)