Via The Australian:
China's embassy in Australia has taken aim at Home Affairs Minister Peter Dutton's call for the communist nation to show more transparency over the coronavirus pandemic.

Mr Dutton called last week for China to reveal more about the origins of COVID-19, as Prime Minister Scott Morrison pushed for an independent global review into the origins of the disease.

A spokesman of China's embassy in Canberra accused Mr Dutton of parroting the lines of the US on Wednesday.

"Obviously he must have also received some instructions from Washington requiring him to co-operate with the US in its propaganda war against China," the spokesman said.

"It is well known that recently some people in the US, including high-level officials, have been spreading anti-China 'information virus'.

"Their aim is to shift blame and deflect attention by smearing China. What they have done is neither moral nor helpful to solve their own problems."
They're doing a great job of that themselves. For me to side with Peter Dutton on anything is proof positive.
Meanwhile, at Bloomie:
Missouri filed an improbable lawsuit against the Chinese government, claiming it covered up the extent of its coronavirus epidemic through an "appalling campaign of deceit" that led to the death and suffering of state residents.

The suit, filed in federal court on Tuesday by Attorney General Eric Schmitt, alleges that China misled the public about the spread of the virus and refused to cooperate with the global health community. There are more than 5,800 infections in the state, and at least 177 people have died.

The suit "will probably be dismissed fairly quickly," said St. John's University law professor Anthony Sabino, citing the doctrine of sovereign immunity, which makes it very hard to successfully sue a foreign government.
That's not the point, is it? What is is that because Angry China knows only one way – bully, bluster and bash – it is only going to stoke more anger worldwide and it will metastasise into policy action for domestic political consumption. 
To wit, via The Atlantic:
For much of the world, the coming weeks and months (if not years) will be dedicated to curbing the spread of the coronavirus. In China, where the outbreak has purportedly been contained, another challenge is pressing: damage control.

Beijing has been mounting a diplomatic push to help the world contain the pandemic and, in the process, reposition itself not as the authoritarian power that was slow to sound the alarm on the impending health crisis, but as the global leader that stepped up when others didn't. In some places, it appears to be working.

Not everywhere, though. In India, which this month marked 70 years of diplomatic relations with Beijing, anti-China sentiment has soared. Many Indians fault the country for allowing the virus's spread, and references to the "Wuhan virus" and "China virus" have become commonplace.

India's perception of China at this moment matters, if for no other reason than to signal how others might be viewing Beijing's efforts. Like many countries, India doesn't count China as a key ally, nor does it necessarily have much incentive to praise Beijing for its response to the pandemic so far. India is, however, also among the many countries that have become reliant on China—not just for trade and investment, which was the case before the pandemic, but, perhaps most crucially now, for the vital equipment required to curb the spread of the virus, including testing kits, face masks, and other personal protective gear. That dependence has proved enough to prevent India from openly criticizing China—at least in any official capacity. It hasn't stopped the Indian public from turning on Beijing, though, nor is it likely to prevent other countries' populations from doing the same.

If India proves impervious to its charitable efforts, China might wonder, who else will?

India has always had a complicated relationship with its larger neighbor. Though India was the first country in Asia outside the Communist bloc to establish diplomatic ties with the People's Republic of China, in April 1950, their shared history has been riddled with tensions—not least a war (which China won) and an unresolved border dispute in Arunachal Pradesh, India's northeasternmost state. Compounding these divisions are India's tensions with its bitter rival Pakistan (an ally of China's) and other long-standing issues such as the status of Kashmir, a disputed territory between India and Pakistan to which China also lays some territorial claim. But India and China also share a number of common interests, including a robust, if lopsided, trading relationship.

"The India-China relationship has had its ups and downs," Gautam Bambawale, India's ambassador to China from 2017 to 2018, told me. He noted that officials on both sides tend to describe the relationship as one "where there are elements of both cooperation as well as competition." Others have described the two countries as "frenemies."

The growing resentment toward China among Indians isn't for any of those reasons, though—at least, not exclusively. According to a recent survey by the Bangalore-based Takshashila Institution, a majority of Indians fault Beijing for the global pandemic, citing China's early mishandling of the outbreak and its failure to alert the world to the severity of the crisis fast enough. Such perceptions aren't without merit: China stands accused of having suppressed information about the extent of the coronavirus outbreak after its detection in Wuhan late last year, reportedly costing the world precious days to contain it.

But China's early errors aren't the only thing that has swayed Indian public opinion against it. According to the same study, 65 percent of respondents distrust Beijing's word on the scale of the crisis, including its claims that the outbreak within China has been contained. It's a narrative that has been met with skepticism elsewhere, too, suggesting that the Chinese government's efforts to present its own handling of the crisis as one to emulate will be challenging. In India, they appear to have backfired altogether.
More at Bloomie:
With a series of high-level summits culminating in a visit to Germany in the fall by President Xi Jinping, this was supposed to be the year of Europe-China diplomacy. Instead, Europeans are warning of a damaging rift.

Diplomats talk of mounting anger over China's behavior during the coronavirus pandemic including claims of price gouging by Chinese suppliers of medical equipment and a blindness to how its actions are perceived. The upshot is that Beijing's handling of the crisis has eroded trust just when it had a chance to demonstrate global leadership.

"Over these months China has lost Europe," said Reinhard Buetikofer, a German Green party lawmaker who chairs the European Parliament's delegation for relations with China. He cited concerns from China's "truth management" in the early stages of the virus to an "extremely aggressive" stance by the Ministry of Foreign Affairs in Beijing and "hard line propaganda" that champions the superiority of Communist Party rule over democracy.
Whatever Trump decides to do to China after the virus, the world will cheer him on.
Angry China is stupid China.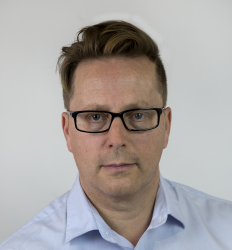 Latest posts by David Llewellyn-Smith
(see all)