Bloomberg has speculated that widespread defaults on rental payments by tenants of property owners could ignite a mortgage crisis in the United States:
As the days go by in an unprecedented shutdown of the U.S. economy to slow the coronavirus outbreak, any amount of rent looks increasingly difficult to cover for a wide swath of Americans, from recently fired service workers to local small-business owners. Unfortunately for those most affected, these payments can't simply be wiped out — at least, not without dire repercussions…

This, more or less, is the catastrophic "domino effect" that real-estate investor Tom Barrack, chief executive officer of Colony Capital Inc., warned about this week. Simply put, if commercial tenants don't pay rent because of a lack of cash, then property owners might be squeezed and default on their mortgage payments. The same goes for homeowners. That could bring the problem squarely onto the balance sheets of large U.S. banks, which will suffer steep losses on their loans…

At first, it might have seemed as if Barrack was simply talking his book. But as more details emerged about the carnage across the $16 trillion U.S. mortgage market, it's clear that the complex web of financial obligations tied to real estate could again be the flashpoint that leads to a financial crisis without some sort of intervention.

Part of the reason that mortgages are again veering into crisis mode is because the modern market has so many moving parts.
Could the same happen in Australia? It is hard to say.
Renters in Australia tend to have lower incomes than home owners and they usually work in less secure employment. Thus, they are highly exposed to any acute economic fallout from the coronavirus.
We also know that over one-third of mortgages in Australia are for investment purposes, many of whom would likely be unable to meet their repayments if their tenants stopped paying rent.
Already, we have seen hundreds of thousands of Australians sign a petition demanding a freeze on rental payments, which has been slammed by the NSW real estate body:
The state's peak body for real estate agents says any bid to freeze rent payments to ease the strain on cash-strapped tenants' during the coronavirus crisis is "effectively asking the landlord to provide social housing"…

Real Estate Institute of NSW chief executive Tim McKibbin said the industry body feared the government would remove tenants' obligations to pay their rent…

"By removing the obligation of a tenant to pay rent, merely transfers the difficult financial circumstances of the tenant to the landlord."
There are also fears that the collapse in international student numbers could crush the rental market in parts of Sydney and Melbourne:
"The fall in arrivals, and in particular in temporary long-term migrants, is likely to have a notable impact on demand in rental markets through 2020, as the first port of call for most new arrivals is a rental dwelling," Charter Keck Cramer said.

"Rental markets at most risk from the consequent drop in tenant demand due to lower net overseas migration are around the suburban universities"…
Ultimately, whether renters default, in turn causing a mortgage crisis, will depend on a number of factors, including:
Whether the federal government provides greater income assistance to households and small businesses, for example via a temporary universal basic income; and
The extent to which Australian banks provide mortgage repayment holidays.
The situation is fluid.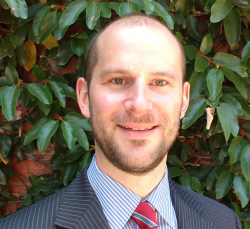 Latest posts by Leith van Onselen
(see all)