In the lead-up to the September 2017 New Zealand general election, Labour promised to reduce immigration by around a third by cutting the numbers of work and student visas:
…in recent years our population has been growing rapidly as record numbers of migrants arrive here. This has happened without the Government planning for the impact immigration is having on our country… This has contributed to the housing crisis, put pressure on hospitals and schools, and added to the congestion on roads.

…we will take a breather on immigration. We will do this by making sure that work visas are not being abused to fill low-skill, low-paid jobs, while ensuring that businesses can get the skilled workers they need…

In total, these changes are estimated to reduce net migration by 20,000-30,000. Without these changes there would be up to 10,000 more houses needed and up to 20,000 more vehicles on our roads annually. Our immigration system will be regularly reviewed to ensure it is functioning well.
As shown in the table above, Labour promised to slash work visas by between 14,000 and 20,000 places per annum, whereas student visas were also to decline by between 6,000 to 10,000.
On Friday, the Ministry of Business Innovation and Employment (MBIE) released data showing that work and student visas hit decade highs in 2019, thus shattering Labour's election commitment:
Figures complied by the Ministry of Business Innovation and Employment (Immigration NZ is part of MBIE) show that just under a quarter of a million (248,910) work visas were approved last year, up 5% compared to 2018 and up 49% compared to 2010.

Student visas were also up but not as strongly, with 108,645 approved last year, up 4% compared to 2018 and up 13% compared to 2010…

MBIE also keeps track of the number of migrants entering or leaving the country and this data shows that at the end of December 2019 there were 424,965 people in this country on work, residence or student visas. However the residence visa numbers are understated because MBIE stops counting them after five years and treats them as citizens.

The number of people on work, residence or student visas was up 28% compared to December 2014, giving an increase of 93,564 over five years.

The biggest growth over that period was in work visas, with 196,410 people in New Zealand on work visas at the end of December last year, up 73% compared to five years earlier.
The number of work visas issued is likely to rise further given Labour recently expanded access to lower-wage temporary migrant workers for New Zealand businesses:
The Government has announced plans to make it easier for employers to bring temporary workers into the country.

And it has also announced a reversal of the previous clampdown by the National Government in 2017 on families of lower paid temporary workers being allowed to also come into New Zealand…

Lees-Galloway says the new rules "will assist around 25-30,000 businesses get the workers they need to fill skills shortages"…

The Government will reinstate the ability for lower-paid foreign workers to support their partner and children to come to New Zealand for the length of their visa. This was restricted in 2017…

Dependent children of a lower-paid worker will have access to primary and secondary education as subsidised domestic students.
Labour also recently announced that it would increase foreign seasonal workers by over 3,000 to 16,000:
The Government says it will provide more support for the country's horticulture and viticulture sectors with an increase in the quota for seasonal workers.

"For the first time we are announcing a two-year increase to the Recognised Seasonal Employer (RSE) quota. This will help address industry concerns that a lack of certainty on RSE numbers makes it hard for them to plan for labour needs and accommodation requirements," Iain Lees-Galloway says.

He says it will see the cap on the number of temporary visas that can be granted for foreign seasonal workers rise by 3,150 over two years to 16,000.
Accordingly, broad sectors of New Zealand's economy will be given easy access to low-paid migrant workers. Migrants paid below the median $52,000 wage will also be permitted to bring their partners and children along for the ride, with taxpayers subsidising their children's education.
The loosening in visa requirements comes despite Iain Lees-Galloway in 2016 scolding the National Government for ignoring systemic exploitation of migrant workers, which he claimed is eroding New Zealand wages:
"…exploitation of migrant workers is pervasive in New Zealand… migrant workers continue to report high levels of abuse, intimidation, underpayment, debt bondage, and a host of other exploitative employment practices… it is the same industries—dairy farming, fishing, hospitality, horticulture, construction, and international education—that keep coming up as the most exploitative… migrant exploitation has a chilling effect on wages and conditions for all workers in those sectors… too many employers rely on exploiting migrant workers so that they can avoid paying decent wages and meeting basic employment standards"…
Jacinda Adern has clearly broken her election commitment to reduce immigration by paring back work and study visas. This ties in with her total failure and lies about redress for housing affordability.
This is why New Zealand voters dislike Ardern despite her popularity elsewhere. They have to live with the consequences of her lies.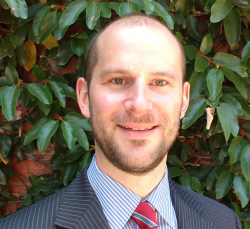 Latest posts by Unconventional Economist
(see all)