As we know, Foxtel is heavily reliant on sports programming for subscription revenue. Thus, the cancellation of most live sporting events across the globe will have a major impact on its bottom line.
Foxtel's dedicated Kayo sports streaming service will be hardest hit, as advertising revenue is expected to fall sharply as more companies pull back from advertising due to the impact of the coronavirus on consumer spending.
Foxtel has also been reliant on funding from News Corp for the past year, while it is under increasing pressure from streaming services like Stan, Netflix, Amazon and Disney.
Meanwhile, shares in Netflix, which is not reliant on sports content, have gained 16% over the past week, while shares in US cable companies have retreated
From the Brisbane Times:
Take a look at Netflix… Over the past week in particular it has performed strongly – up 16 per cent. Take a look at the stock prices of US cable companies and the trajectory has moved in the opposite direction.

The reason is simple. Cable/satellite companies are reliant on sports programming to attract and retain subscribers. In the space of a week that has dried up.

In Australia there is only one cable company of note – News Corporation's Foxtel. It also owns the streaming service Kayo. Foxtel's main broadcast platform is highly dependent on sport and Kayo is a sport only service. Far from a picture of corporate health before COVID-19 hit, Foxtel now faces a bigger crisis.

Marquee sports have disappeared… It is almost certain that subscriptions for Foxtel will be hit badly and Kayo, in particular, will experience a massive decline…

Making matters worse, Foxtel's advertising revenue will likely also fall into a hole…

[Foxtel] has been operating with the support of its major shareholder, Rupert Murdoch's News Corporation, for a year. Initially, News lent Foxtel $300 million to repay its creditors. The support has since ballooned to $900 million while Foxtel's other shareholder Telstra has recently come to the party.

In February, Telstra extended Foxtel a $170 million loan in order for Foxtel to pay Telstra the fees it pays for using its cables to deliver pay TV to consumers…

Foxtel's traditional broadcast business… [has] been forced to lower its subscription rates to compete with the growing new breed of video streaming companies such as Stan, Netflix, Disney and Prime…
Even before the coronavirus hit, Foxtel had fallen into a deep hole with subscriptions across its various offerings already declining. Specifically:
Kayo Sports lost 32,000 subscribers between November 5 and February 5, falling from 402,000 to just 370,000;
Foxtel's traditional broadcast and commercial subscriber base fell from 2.326 million in the September quarter to 2.268 million as at 31 December 2019;
Foxtel's streaming service, Foxtel Now, suffered a decline in its subscriber base from 375,000 in the September quarter to 375,000 as at 31 December 2019.
Given Foxtel was already drowning in $2.3 billion of debt, and its subscriber base and advertising revenues are about to slump, one wonders how long it can stay afloat.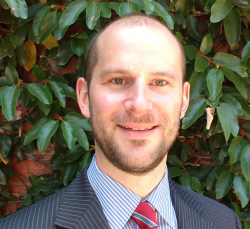 Latest posts by Leith van Onselen
(see all)