Somebody is surely blowing up. Is it LTCM? Aussie sovereign yields are ripping higher across the curve though especially at the long end:

Although XJO has also come back, the outlook suggets this move is nonsense. It is a sovereign bond market dislocation. The AFR says hedge funds repatriating to the US.
But that is not the main story. Chris Joye does a great job of delivering that:
On March 7 I wrote to the RBA and the government again: "With central banks failing to provide any liquidity (as opposed to interest rate) support to markets that were demonstrably starting to fail over a week ago, we are seeing – as I warned – the clear emergence of a very serious liquidity crisis, which will rapidly transform into a sovereign, banking and corporate credit crisis worse than the GFC unless policymakers take rapid mitigating actions.

"While most central banks are running out of traditional monetary policy ammo, they have an almost unlimited ability to provide massive liquidity support, which will be immensely impactful in unlocking the paralysis in global markets.

"This cannot be just government bond QE – it needs to be full-spectrum, unrestricted QE across all sectors, including governments, banks and corporates on a temporary basis until the virus-induced air-pocket in liquidity has passed.

"This is precisely why we established central banks in the first place: to serve as lenders of last resort to critical funding markets when they face crises precipitated by exogenous liquidity as opposed to solvency shocks."
There it is. Where's the Fed. Where's the ECB? Where's Bernanke? Where's the lender of last resort? Where's "whatever it takes"?
Most pointedly, where's the RBA?
Central banks must first buy the long end of the bond curve to stabilise the risk free rate.
Second…there is no second. Once the risk free rate is restored, corporate bonds can at least slow down. Once public debt is secured, goverenments can buy corporate debt if they need to.
Or the central bank can if needed. This is a virus after all, there's not whole lot of moral hazard in that. Anyway, it's a problem for another day.
If the RBA stands behind Aussie bonds then hedge funds will go sell something else. There's feedback loop at work as the RBA dithers.
Surely this weekend.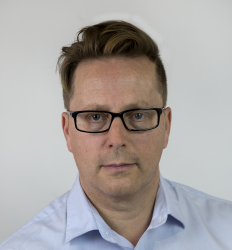 Latest posts by David Llewellyn-Smith
(see all)