With the coronavirus spreading like wildfire, and Australian wages hovering near record lows, the union movement has demanded the federal government open Australia's borders to temporary Chinese migrant workers:
Unions are calling on the federal government to lift the "discriminatory" Chinese travel ban, with some businesses struggling to cope without temporary workers who remain trapped in China.

Under the ban, Chinese nationals who are permanent residents are able to enter Australia from China but temporary workers are blocked unless they spend two weeks in a third country.

Childcare and meat production have been particularly hard hit, with some operators asking employees to cover more hours and others using employment agencies to recruit fill-ins…

Tens of thousands of Chinese people hold temporary work visas in Australia, although it is not known how many are in China and unable to return…

Victoria's trade unions have called on the federal government to lift the travel restriction, arguing it discriminates against Chinese people based on their passport.

The Victorian Trades Hall Council is demanding temporary workers be allowed into Australia after passing the same health checks as permanent residents.

Luke Hilakari, Trades Hall secretary, said no "no worker should lose their job as a result of the travel ban."
So, the union movement, which is supposed to lobby for better pay and conditions for Australian workers, is instead lobbying the federal government to expedite the entry of temporary migrant workers from China.
Not only would lifting the travel ban risk spreading the coronavirus, but it would also increase labour supply, thereby placing downward pressure on pay and conditions for working-class Australians.
Remember, Chinese migrants are among the lowest paid workers in Australia, according to the ABS: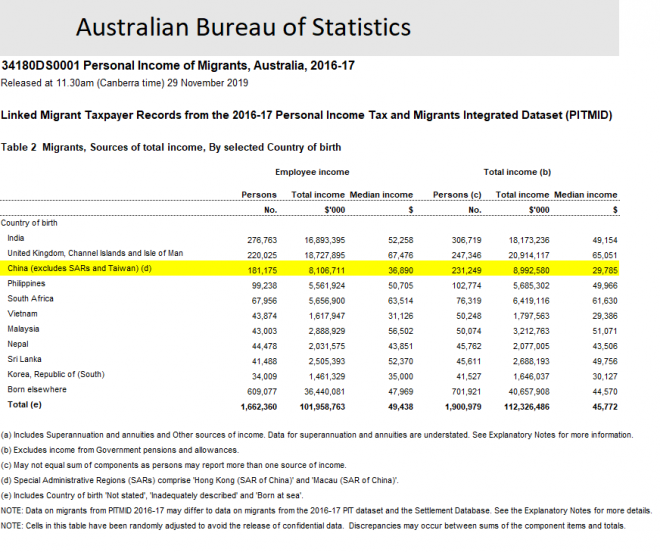 Thus, the union movement is asking for unfettered flows of low-paid migrants to inundate Australia's workplaces to undercut locals, as well as asking for the coronavirus to become a pandemic in Australia.
Because old people must die to prevent perceived racism.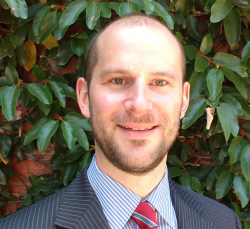 Latest posts by Leith van Onselen
(see all)