You've got to love equities. They are the true village idiot of markets. Convulsing one way or the other until they are finally right by random walk!
Meanwhile, credit has no choice but to reflect underlying reality. And what it is saying is not encouraging at all.
US junk apreads are on a tear with European trailing: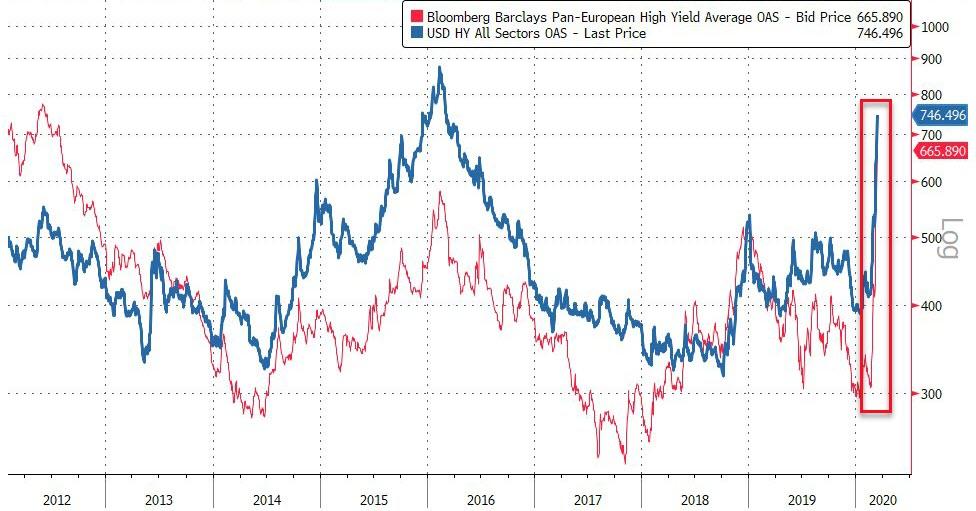 US and European investment grade corporate debt spreads are widening just as fast: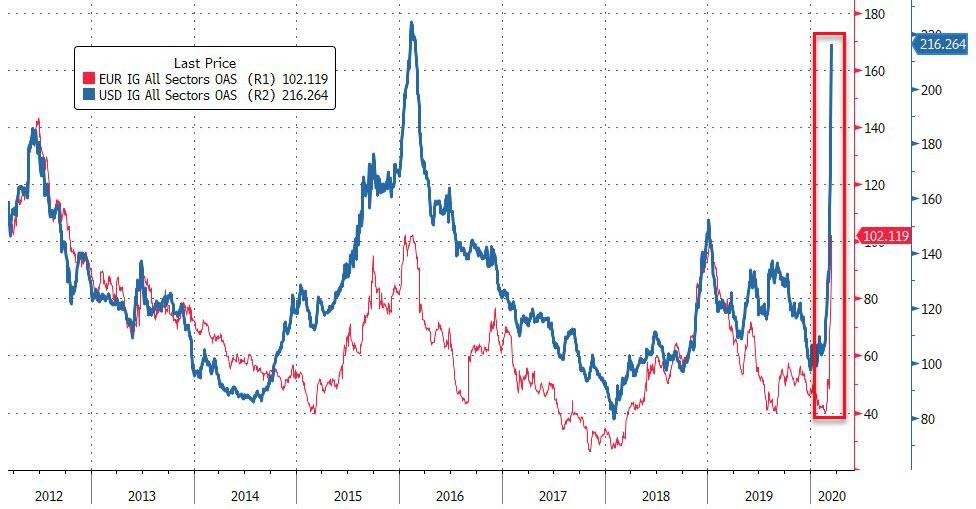 Global interbank liquidity is getting very rare indeed: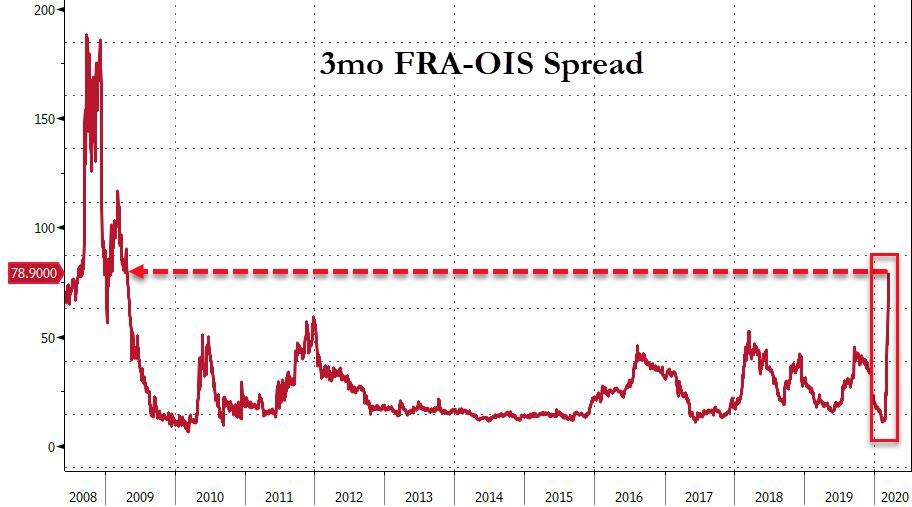 And, locally, Aussie banks are seeing funding costs blast skywards: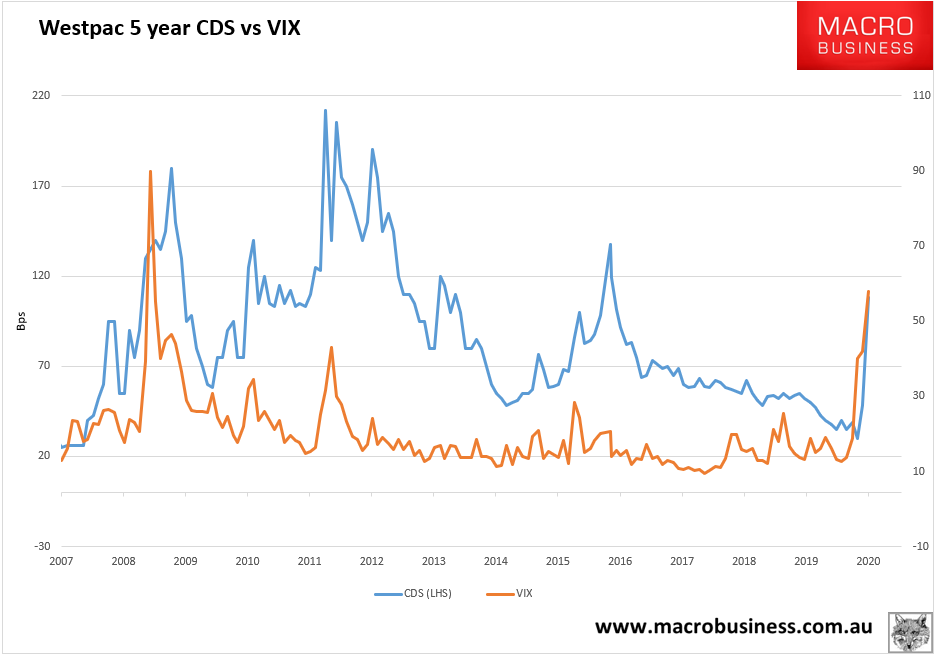 WBC 5 year debt is now at 108bps over BBSW. The market is shut right along with RMBS. Chris Joye has a downright shocking chart on Aussie bank spreads:
There is an Armageddon scenario developing as well. The last cycle saw a mushrooming of risk parity strategies that massively leveraged supposedly complimenary stocks and bond portfolios.
Alas, under stress, many of these strategies are being pushed into force liquidation as the great risk parity trade of the cycle unwinds: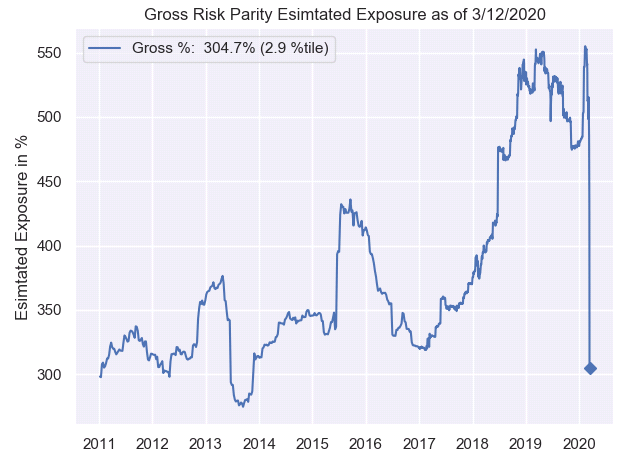 The dumping of Treasuries is jack-knifing sovereign bond yields higher when they should be cratering: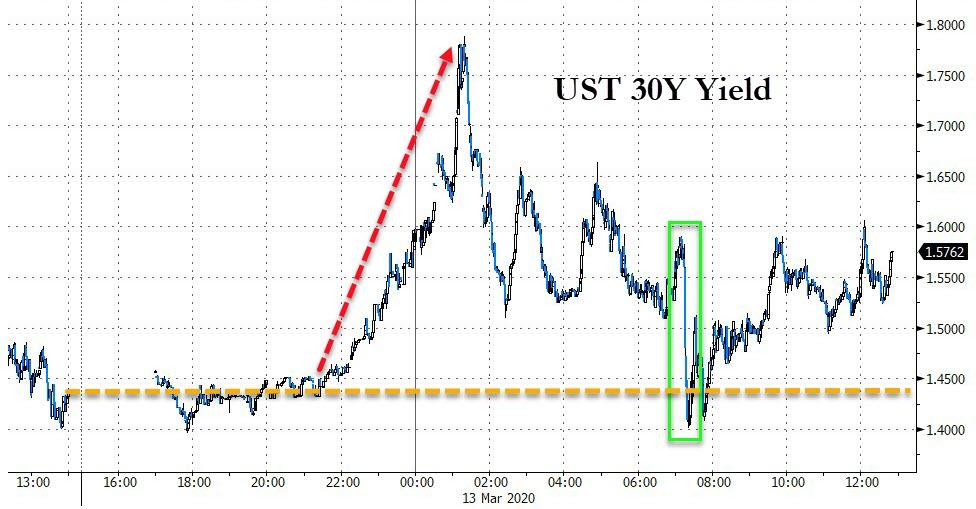 The Fed was forced to intervene with an expanded QE4  Friday night, at the FT:
The Federal Reserve signalled on Friday it is accelerating its purchases of US Treasuries, further stepping up its effort to ease strains in the world's largest and most liquid government debt market.

The New York arm of the central bank said it would buy about $37bn of Treasuries throughout the day — close to half the total it has said it would buy for the whole of March and early April.

"These purchases are intended to address highly unusual disruptions in the market for Treasury securities associated with the coronavirus outbreak," the New York Fed said in its announcement of the new schedule.

It would buy Treasuries of all maturities throughout the day and said it would continue "as needed to foster smooth Treasury market functioning and efficient and effective policy implementation".
Basically, the world is on the brink of a run on ALL debt. So the Fed will keep going deeper until it gets a handle on yields. It cannot allow quantitaive failure. That way lies true catastrophe. It will slash rates 100bps this week and simply keep ramping long end Treasury buys. If it has any sense, it will save itself a lot of pain and declare "whatever it takes" to let markets do some of the work.
The same arguments all apply to the RBA today. The RMBS market is shut. Term debt is frozen. Corporate CDS prices are on the march.
Moreover, the Australian sovereign debt market is dislocating with yields also jack-knifing on forced selling:

Anyone with a brain can see that this is not a price signal for either imminent inflation or recovery. It's market failure.
Fundamentally, a moment like this is the only reason that we have central banks. Credit is locked up on a panic about forthcoming losses, liquidity sqeezes, margin calls and liquidation. To process those hits, which will be many as economies shut worldwide, credit markets must be able to function or everything will fail. The lender/buyer of last resort must act.
There is nothing to worry about in doing so. The Australian sovereign debt market is tiny. The RBA can squash yields like a bug and protect the nation from the global yield spike.
The RBA must cut 25bps and announce yield curve control QE by Sunday night for Monday morning market opening.
Forget moral hazard. This is a war to save lives.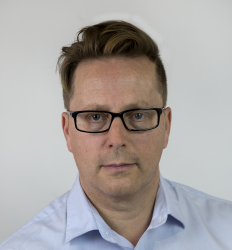 Latest posts by David Llewellyn-Smith
(see all)