With Foxtel already reeling from the AFL postponing its season until at least 31 May, the NRL yesterday also postponed its 2020 season indefinitely.
AFL and NRL are undoubtedly Foxtel's jewels when it comes to live sports broadcasting. Therefore, the closure of both codes presents a death blow to its Kayo Sports streaming service, whose subscriber base had already shrunk by 8%, from 402,000 in November to just 370,000 as at February.
To add insult to injury, the NRL's pandemic expert has predicted there will be no further live sport in Australia as the nation goes into lock down to fight the coronavirus:
The NRL on Monday shut down the 2020 season indefinitely on the back of a strong recommendation from the biosecurity and pandemic professor, who was hired to advise the league during its coronavirus crisis.

Now the same pandemic expert has reportedly predicted sport across the country won't be cleared to resume until 2021 — likely killing off the 2020 NRL season.

"I don't think it's going to be this year," the professor told The Sydney Morning Herald under the condition of anonymity.

"I think we will be dealing with this epidemic for the better part of this year. I'm really hoping we will have a vaccine next year. The idea is to manage the catastrophic disruption to society until we can vaccinate people and protect them. Then we can resume normal societal functions — like sport. But that won't be any time this year."
The situation is being replicated across the globe, with major fixtures like the NBA and the EPL also in shutdown (full list here). The 2020 Tokyo Olympics has also been called off and will likely not run until summer 2021.
Foxtel's competitive advantage has always rested on its dominance in live sports. However, with no live sports taking place in 2020, there is no reason to subscribe to Foxtel's dedicated Kayo Sports service, as well as less reason to subscribe to Foxtel's traditional full service cable television offering.
With Foxtel already swimming in $2.3 billion of debt, and confronting a massive drop-off in subscriber numbers, surely its days are now numbered.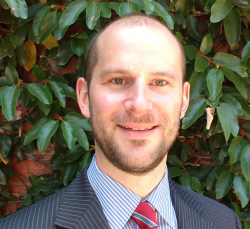 Latest posts by Leith van Onselen
(see all)