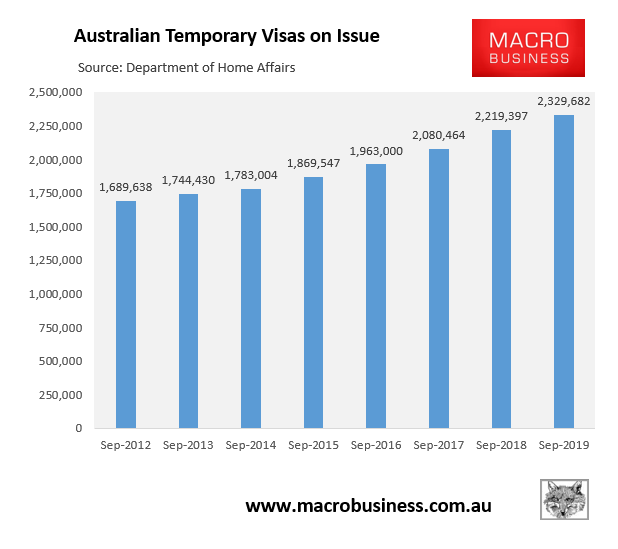 With 2.3 million temporary visa holders residing in Australia, and many unable to work or travel home, the federal government will offer special welfare payments and visa extensions:
The Australian understands that welfare assistance may be available to temporary visa holders if they face significant financial hardship under the Special Benefit payment and the coronavirus supplement of $550.

Holders of temporary visas, including partner visas and temporary humanitarian visas, may also be eligible for the Special Benefit…

Migration Council Australia chief executive Carla Wilshire welcomed the government's move… "However, as the full economic and social impact of COVID-19 unfolds, we need to start thinking about safeguards across all visa categories. We need to think about everyone who remains in our borders and we need to move quickly to look to ensure all people have a basic safety net — whether they are citizens, permanent residents or people on temporary or bridging visas.

"There is a need to grant an extension of six-12 months across all temporary visa categories to ensure people have a sense of security. People should not be worrying about whether they will become unlawful. There should also be emergency support and basic income payments made available for the many temporary visa holders that will lose their livelihoods.

"We might also need to look at the provision of temporary Medicare access to people on temporary visas who don't currently have it as health insurance is often time- limited and some policies do not cover pandemics."
Income support. Medicare access. Many of these visa holders are supposed to have the funds and health insurance to support themselves while in Australia.
I get it though. The last thing Australia needs is for desperate and homeless temporary migrants to be wandering the community and spreading the virus.
But this must be temporary assistance and must not become a backdoor entry to permanent residence. When the contagion is over, these visa extensions must expire and "temporary" migrants must return home.
With mass unemployment brewing, the last thing Australia needs is hordes of temporary migrants competing with locals for scarce jobs.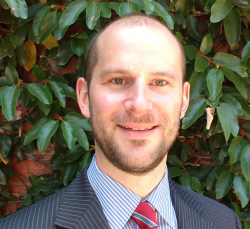 Latest posts by Leith van Onselen
(see all)