Via The Guardian:
The coronavirus outbreak has led India to restrict the export of dozens of drugs including paracetamol and various antibiotics, leading to fears of a global shortage of essential medicines.

On Tuesday, concerns over supply chain shortages led the Indian government to place limits on the export of 26 pharmaceutical ingredients and the medicines and vitamins made from them.

The restricted drugs include paracetamol, antibiotics such as tinidazole and erythromycin, the hormone progesterone, which is used in the contraceptive pill, and and vitamins B12, B1 and B6. The drugs account for 10% of all India's pharmaceutical exports.

India is one of the world's largest producers and exporters of drugs, with the US and Europe heavily reliant on the supply.

India's pharmaceutical companies source about 70% of their ingredients from Chinese factories, many of which have been shut for weeks owing to the coronavirus outbreak. The closure of airports in China has also impeded supplies reaching India.
This is pretty bloody stupid bvy India. It just guaranteed it's lost the trade for good. To wit, the US is already on the move:
There's increasing concern in Congress about the impact of the coronavirus on the nation's supply of pharmaceuticals as many U.S. drugs depend on active ingredients from China and other countries in the virus' grip.

Sen. Chris Murphy and Rep. Rosa DeLauro are among the lawmakers leading efforts to determine whether the virus will cause a scarcity of lifesaving drugs.

"I heard from medical professionals in Connecticut over the weekend who are concerned about potential drug shortages here in the United States as a result of the coronavirus epidemic and are having regular talks with suppliers about potential shortages," said Murphy.

The issue of the pandemic's impact on the nation's drug supply was discussed Wednesday at a House Appropriations subcommittee hearing on the National Institutes of Health budget chaired by DeLauro, D-3rd District.

"I was somewhat surprised-slash-shocked that 90% of the ingredients that go into drugs… come from China," testified Anthony Fauci, the head of the National Institute of Allergy and Infectious Diseases, at that hearing.

DeLauro said she will call Rosemary Gibson, the co-author of "China Rx: Exposing the Risks of America's Dependence on China for Medicine," to testify at a hearing of her appropriations subcommittee, which has jurisdiction on federal health spending. 

DeLauro has been urging her colleagues to read Gibson's book. She also said she would hold a hearing on "what we can do to make these ingredients here."
Expect strategic and politically sensitive items to rapidly deglobalise in the period ahead, which brings to mind a little chart from Charles Kindelberger on the Great Depression: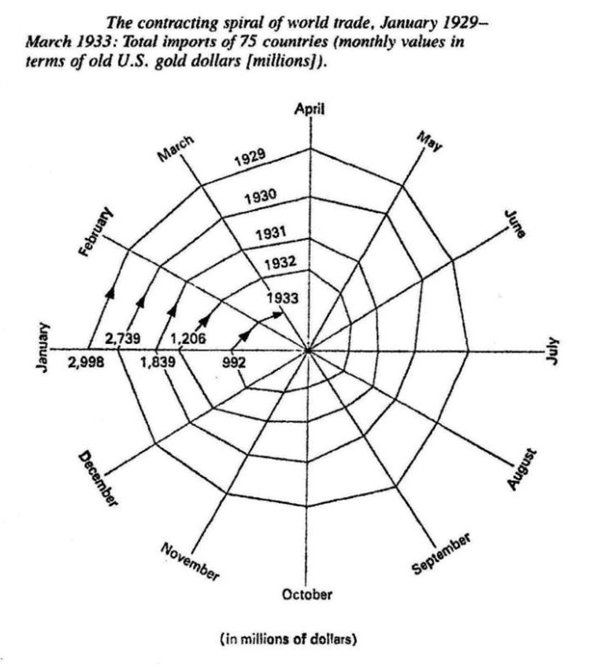 The negative trade spiral has begun again.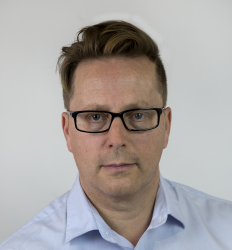 Latest posts by David Llewellyn-Smith
(see all)