Thank god for "medical advice". Via The Australian:
Scott Morrison personally intervened to prevent almost 600 Catholic schools across NSW from closing in an early morning call to Sydney Archbishop Anthony Fisher seeking a guarantee the sector would pull back and keep school gates open.

A letter obtained by The Australian from the chief executive of the NSW Association of Independent Schools, Geoff Newcombe, indicated that in a separate conversation with him, the Prime Minister linked federal government funding to his insistence schools remain open.

"He reminded me that in this situation there were certain expectations attached to the recurrent funding provided by the Australian Government to Catholic and independent schools. He asked if I would convey this message to schools in our Association, as well as colleagues in other states and territories,'' Mr Newcombe wrote.

The Australian understands the directors of 11 Catholic dio­ceses in NSW on Tuesday made a decision to close all 595 schools across the state within weeks.

…It is understood that on Wednesday morning — following Tuesday night's national cabinet meeting — Mr Morrison called Archbishop Fisher to advise him of the federal government's position and asked him to reconsider the closure decision.

…The Australian understands that a similar call by the Prime Minister was made to Melbourne Archbishop Peter Comensoli.
Why? This:
"The government and Australia's Chief Medical Officer are in agreement that this is the best course of action to protect those in the community who are more likely to experience serious impacts of the virus, including the elderly and those with underlying health conditions, and to ensure that health workers and other critical frontline staff can remain at work."
Except, of course, that by doing so, the plague that ScoMo failed to stop by letting in international students, failed to stop at the border, failed to keep in check with the help of Summer, failed to prevent reaching critical mass owing to weak social distancing measures, will now spread many times faster via the superlative petri-dish of the education system, leading to major hospital overload and a considerably higher fatality rate.
As Scomo's plague erupts through the education system over the next few weeks, expect all schools to shut too late.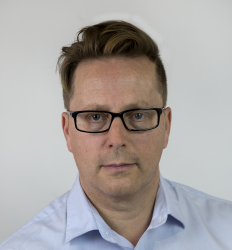 Latest posts by David Llewellyn-Smith
(see all)