This much. Via Deutsche:
A week ago, in the wake of news that China had reported a much greater drop in domestic spending in January-February than had been expected, we wrote that the global economy was moving into a severe recession and that Europe and the US would record the largest quarterly declines in GDP since WWII1.

We also wrote that such projections are a rapidly moving target and the range of uncertainty surrounding them is tremendous. With another week of developments on the Covid-19 "war front" now behind us, we have sharpened our pencils and tried to get a better basis for understanding just how large the plunge in activity could be in the near term. News that entire countries and major US states are going into lockdown or something close to it has changed the picture significantly. These developments and our calculations of their effects now take us far outside of the box of historical experience.

In what follows, our focus is on the prospects for global GDP in the near term— namely how big the initial hit and how much GDP could drop in Q2. Our central expectation for now (to be refined in a forthcoming forecast update publication) is still that recovery will begin at some point in Q2 or Q3, fuelled in part by massive fiscal stimulus. As the policy picture clarifies in the days to come, we will present a more complete projection, including a range of potential outcomes for GDP over the year to come beyond Q2. In presenting our Q2 estimates for GDP losses in the euro area and the US, we consider three scenarios, one entailing recovery beginning by sometime in May, a second with recovery delayed one month until June, and a third with recovery delayed until July.

We begin with the relatively good news, an update on evidence that the picture is finally beginning to improve in China, including signs that economic activity is beginning to normalize as the virus has apparently been brought under control there, with Korea possibly to follow, and Japan weathering the storm relatively well so far.

Next we turn to Europe, where the tempest is now raging. As the number of deaths in Italy has risen past that recorded in China, further containment steps are being\ taken with the shutdown of all nonessential business. With the increasing likelihood that such steps will be taken more broadly across the continent, it is possible that the level of GDP in the Euro Area falls in Q2 by between two and four times the 6.5% (q/q) drop in our most recent forecast now only a week old.

Depending on the severity of the lockdown and how long it persists, European economies could see GDP could contract 10-25% in Q2, after falling as much as 4-6% already in Q1.

We conclude with the US, which has lagged in terms of the spread of the virus but is now clearly into the acceleration phase with cases rising quickly in a number of regions around the country. Our estimates suggest that the level of GDP could fall by nearly 10% to as much as 25% in Q2 depending on when the virus peaks and recovery starts. The smaller number (which could imply around a 30% annual rate of decline in GDP in Q2) is diminished significantly by the assumed earlier peak in May with the economy beginning to expand again well before the quarter is over.

The larger drop (a 68% annual rate of decline) reflects in part the implications of a recovery that is delayed until after the quarter is over.
And what, may I ask, happens if the mooted 'Q3 rocketship recovery' turns out to be a global bank mushrrom cloud as companies and household file for bankruptcy at the fastest pace in recorded history?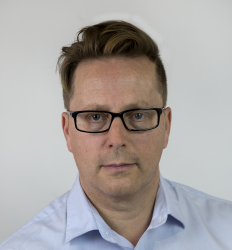 Latest posts by David Llewellyn-Smith
(see all)