Australia's property industry is playing down the threat of a coronavirus pandemic on Australia's housing market, claiming it may only slow price growth:
An economic recession would not automatically drag the housing market into another downturn and a property bubble remains highly unlikely, property experts claim…

Realestate.com.au chief economist Nerida Consibee said a recession would have to drive an increase in unemployment to cause major shockwaves in the housing market.

The more likely scenario was a recession would sour sentiment, slowing growth in property values…

My Housing Market economist Andrew Wilson said risk averse lending from banks meant few Aussie mortgagees were highly leveraged, which would make a housing bubble unlikely.

Recent interest rate cuts would also drive more buyers into the market to capitalise on cheap credit, Mr Wilson said.

A chronic undersupply of housing in most capital cities, particularly in Sydney, along with strong population growth, further suggested pent up demand for housing, he added.

"Prices growth is being underpinned by demand over supply and that's still the fundamental (driver) in the market," Mr Wilson said.

SQM Research director Louis Christopher said his property analytics company was sticking to previous forecasts of double-digit rises in Sydney values this year despite coronavirus.

"Nothing has happened yet to make us revise that, but the risks are rising," Mr Christopher said.

"It will depend how it plays out and if we see deep fear in the community, where people are not turning up for inspections or auctions."

Buyer's agent and market analyst Simon Pressley said in a recent Propertyology column that housing market conditions remained the best "in a decade".

"Propertyology sees no reason for adjustment to property market forecasts that were released only a month or so prior to January's onset of the virus," he said.
While current momentum in the housing market is strong, Australia risks following other nations into a complete shutdown. Schools would close. Public gatherings would cease. Workers and children would be quarantined at home. Consumption spending would cease, potentially leading to widespread small business failures. Confidence would crash. And banks will see severe stress in business loans plus credit tightening.
The entire Australian economy would be severely impacted as unemployment skyrockets.
This would inevitably spillover to Australia's housing market with virtually zero tranactions for six months.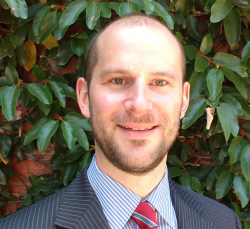 Latest posts by Leith van Onselen
(see all)