From the Grattan Institute:
Yesterday the Federal Government announced its Round 2 fiscal response to COVID-19, pushing its announced fiscal measures to $85 billion, or more than 4 per cent of GDP.

Only a few weeks ago these would have seemed incredible sums. Yet Australia is only in the middle of the pack in terms of the fiscal measures announced to date. Australia's total package is less than half that of the UK and Spain but larger than Canada and New Zealand (Chart 1)…

Of the Australian measures to date, 62 per cent has been dedicated to business, 35 per cent to households, and about 2 per cent to hardest hit regions and sectors. Some people have criticised the government for the skew to business. But business should be a priority, because the aim is to stop this temporary hit to the economy becoming a longer-term reduction in jobs and productive capacity. Many other countries have adopted a similar approach.

The first two rounds of fiscal response so far amount to the equivalent of more than $3,000 per Australian (Chart 2). The Prime Minister has signalled he will go further if necessary. If the international experience is any guide, he may need to.
Much more will be required. My advice is to implement a temporary universal basic income immediately.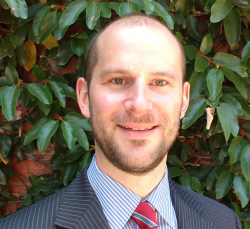 Latest posts by Unconventional Economist
(see all)