So, the Morrison Government has announced a second round of economic stimulus worth $66 billion with money for those made unemployed by the coronavirus, households, pensioners, and small businesses. Details of the second package are found here and here.
Certainly, the complexity surrounding the Government's stimulus measures has increased with the second package, with multiple rules and payments applying to people in different circumstances. And as inevitably happens with these types of packages, there are always those that slip through the cracks and miss out on meaningful assistance.
The Morrison Government has also suggested that more rounds of stimulus are in the works and will be announced in due course. Therefore, we can expect complexity to increase even further.
Instead of all these different forms of stimulus applying to different cohorts, it is time for the Morrison Government to instead announce a universal basic income (UBI) for the next three months, with plans to extend it for another three months if required.
This UBI could work as follows:
Every taxpayer and welfare recipient receives a $1,500 taxable income payment each fortnight.
Business owners that have been forced to close due to the coronavirus, and have stood down staff, are not required to pay sick leave or entitlements while the UBI is in effect.
The amount of tax owing will be worked out during the subsequent annual tax returns process.
The benefits of this UBI are as follows:
Speed and simplicity: the UBI can be implemented within a fortnight during the usual welfare payments cycle. Everybody receives the payments, so there are no eligibility hoops to jump through.
UBI would ensure that everybody can meet their basic living expenses over this difficult time.
Small businesses would be able to close their doors and pause their operations without having to pay their staff, which is usually their biggest expense.
Because it is universal, it avoids 'picking winners' and leaving losers.
The only negative from a UBI is that those that retain their jobs and maintain their salaries will unnecessarily receive additional welfare support. However, this concern is mitigated by the fact that a significant proportion of this income would be paid back via the tax system when they lodge their annual tax returns.
In summary, a temporary UBI provides an economic and social safety net that would avoid a household and business liquidity shock. It would ensure that the Australian economy does not descend into another Great depression with widespread business collapses, mass unemployment, and poverty.
The Morrison Government should give a temporary UBI serious consideration.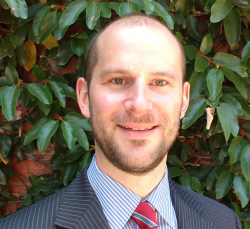 Latest posts by Unconventional Economist
(see all)