As we know, the widespread cancellation of sporting events across the globe has dealt a serious blow to Foxtel's viability, whose only competitive advantage rests with televising live sporting events.
In particular, the cancellation/postponement of the 2020 AFL and NRL seasons has been particularly devastating for Foxtel, given these are the jewels of the company's live sports offering and the key reasons why many subscribe to the network.
The cancellation of live sports also comes at a particularly bad time for Foxtel, given it was already drowning in some $2.3 billion in debt and had bled subscriber numbers in the quarter before the coronavirus outbreak. Specifically:
Subscriptions to Foxtel's traditional cable broadcast declined to 2.268 million as at 31 December from 2.326 million the quarter prior;
Subscriptions to Foxtel's dedicated Kayo Sports streaming service declined to 370,000 in February from 402,000 in November; and
Subscriptions to streaming service Foxtel Now fell to 334,000 as at 31 December, down from 375,000 the quarter before.
Now global media and sports director, Colin Smith, believes "Kayo in particular could lose 50 per cent of its subscribers… it'll be a significant drop".
So on the face of it, Foxtel is facing a dire situation, stuck between an impending collapse in subscriber numbers and revenue alongside mounting debts that need to be repaid.
It is also facing increasing competition from cheaper online streaming platforms, which continue to grow their offerings in Australia as well as gradually stripping Foxtel of its exclusive content.
For now, Foxtel's CEO Patrick Delany is putting on a brave face, exuding confidence about the company's future:
"You'd have to be living in la-la land if you thought there wouldn't be some effect [on subscriptions] given the lack of live sport but we feel secure because we're very strong in other genres like movies, drama and lifestyle," Mr Delany said. "We're known for sport but the number of customers that take only a sports package are a minority compared to those that take sport plus things like entertainment and drama."
Foxtel has moved to shore up its subscriber base by opening up its content library to Foxtel Now subscribers until 31 May, alongside offering 15,000 hours of on-demand sporting content such as replays of live games, documentaries and sports entertainment programs.
Whether these measures will prove enough to stem the loss of subscribers remains to be seen as Foxtel battles for its very survival.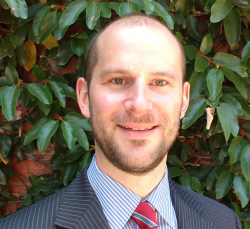 Latest posts by Leith van Onselen
(see all)