And so it goes, via Bloomberg:
Italy announced a nationwide closing of its schools until March 15 as it redoubles efforts to curb the worst outbreak of the coronavirus epidemic in Europe.

The shutdown of schools and universities, set to start Thursday, will further hit an economy that's expected to contract sharply in coming months. Adding to the disruption, the government is considering further measures including a ban of public conferences and cultural events.

The outbreak threatens to plunge Italy and France into a recession and, if it were to last, could ignite a "vicious circle" of declining markets, the European Commission warned. European Union finance chiefs said they are prepared to take concerted action during an emergency call earlier Wednesday.
If it lasts? Who are they trying to kid:

Europe is rife. Over the next few weeks, everywhere will become Italy:

Followed by the US, which will also be forced into broad shutdowns. Do you think Wall St seeing an outbreak will cheer equities?
Meanwhile, China's halting opening continues:

No change from me. I expect the revival to be slow and hit by an external shock in due course.
Latest links from Sinocism:
Economic impact

China's services activity plunges as virus wipes sales – Caixin PMI – Reuters

The Caixin/Markit services purchasing managers' index (PMI) almost halved last month to just 26.5 from 51.8 in January. It was the first drop below the 50-point margin that separates growth from contraction on a monthly basis for the first time since the survey began almost 15 years ago in late 2005…

Demand shrank the most at home, but new orders from overseas also fell sharply from the previous month. Export demand fell the most since the sub-index started in September 2014.

Services companies shed jobs for the first time in nearly a year-and-a-half with the employment sub-index hitting its lowest ever. At the same time, some firms are struggling to recruit staff due to travel restrictions.

Coronavirus: Fed rate cut has 'opened the window' for China to pursue more aggressive economic policy | South China Morning Post

A front-page editorial in the China Securities Journal, a state newspaper, on Wednesday said the "window has opened" for the People's Bank of China (PBOC) to join the United States, Australia and Malaysia in cutting rates.

"It is a relatively good choice [for China] to adjust policy rates amid a wave of rate cuts by major central banks," read the article, published by the official Xinhua news agency.

Yicai Global – China's Central Bank Rejects Easing Property Market Controls to Boost Economy

Financial policies governing the property market will remain consistent and stable and will not be relaxed to give a short-term stimulus to China's economy, the central bank said today.

To help businesses pull through the coronavirus epidemic, financial institutions should give greater priority to support the recovery and development of the real economy, step up credit supply and reduce lending costs, the People's Bank of China said in a statement.

五是坚持房子是用来住的、不是用来炒的定位和"不将房地产作为短期刺激经济的手段"要求,保持房地产金融政策的连续性、一致性、稳定性。

Foxconn reportedly dangles US$1,000 bonus for new workers as it resumes production | South China Morning Post

New employees can receive 3,000 yuan after clocking 60 days of work and another 4,000 yuan after 90 days, according to a video report by financial newspaper National Business Daily on Sunday. The Post reported last year that the monthly income of workers of the factory was between 2,000 and 3,000 yuan, based on interviews with more than two dozen workers.

CCTV puts together a short video "Go! Returning to work"

Yicai Global – Covid-19 Is Keeping More Than Half of Chinese SMEs Closed, Ministry Says

Some 55 percent of Chinese small and medium-sized enterprises have not resumed work by March 2 after the Chinese New Year holiday was extended to avoid Covid-19 from spreading, according to a ministry.

Some of those that have restarted operations are facing difficulties in returning to normal, Xin Guobin, vice minister at the Ministry of Industry and Information Technology, said in a statement released today, without specifying which sectors are under such pressure.

Lights Are On but No One's Working: How Local Governments Are Faking Coronavirus Recovery – Caixin

As new coronavirus cases in China slowed in recent weeks, local governments in less-affected regions pushed companies and factories to return to work, typically by assigning concrete targets to district officials. Company insiders and local civil servants told Caixin that, under pressure to fulfill quotas they could not otherwise meet, they deftly cooked the books.

Leaving lights and air conditioners on all day long in empty offices, turning on manufacturing equipment, faking staff rosters and even coaching factory workers to lie to inspectors are just some of the ways they helped manufacture flashy statistics on the resumption of business for local governments to report up the chain…

a civil servant in one district of the provincial capital, Hangzhou, told Caixin that from Saturday plants were instructed to leave their industrial equipment idling for the whole day, while offices were told to keep computers and air-conditioners running, when Beijing began checking the resumption rate by examining power consumption figures

China's passenger car sales fall 80% in February on coronavirus epidemic – Reuters

Passenger car retail sales in China, the world's biggest auto market, fell 80% in February because of the coronavirus epidemic, one of the country's industry associations said on Wednesday.

China rolls out cash support to domestic, foreign airlines amid coronavirus outbreak – Reuters

For every available seat kilometre, Beijing will award 0.0176 yuan ($0.0025) for routes that are shared by multiple carriers and 0.0528 yuan for routes that are only operated by one carrier, the Civil Aviation Administration of China said in a statement on its website.

Coronavirus: clock ticking for China to stop foreign firms fleeing country, report says | South China Morning Post

Labour-intensive textile production, hi-tech electronics and pollution-heavy industries like metal smelting could be the first to leave if the government failed to contain the spread of the deadly virus by the end of the month, the experts said in a report published on Monday in the Bulletin of the Chinese Academy of Sciences.

Pollution Data Shows China's Uneven Economic Virus Recovery – Bloomberg

Though the measure of nitrogen dioxide in China's atmosphere has risen nearly 50% from Feb. 17, it's still roughly 20% below the equivalent period last year, according an analysis from the Helsinki-based Centre for Research on Energy and Clean Air, which used satellite data from NASA.

Beijing to shore up bookstores impacted by COVID-19 outbreak – Xinhua

The measures were taken after a survey of 248 brick-and-mortar bookstores in Beijing found 48.4 percent of them were at risk of bankruptcy within one to three months.

Provincial Pension Funds Face New Squeeze as Government Waives Contributions – Caixin

"(Authorities) will ensure that pensions are paid in full and on time to retired people," Fu Jinling, the head of the social security department at the ministry said when asked about the risks to Hubei's ability to pay its pensioners.

He acknowledged that the temporary exemptions on social security contributions announced by the central government in February would have an impact on Hubei's pension fund, estimating the policy would cut the fund's income by about 22 billion yuan in 2020. But he pointed out that Hubei's pension fund had amassed a cumulative surplus of 100 billion by the end of 2019, suggesting the impact was controllable.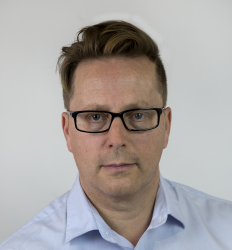 Latest posts by David Llewellyn-Smith
(see all)