In 2015, Bill Gates warned that the next global pandemic was the world's greatest threat and that the world was unprepared:
"The failure to prepare could allow the next epidemic to be dramatically more devastating than ebola"…

"Next time we may not be so lucky. You can have a virus where people feel well enough while they are infectious to get on a plane or go to a market..

"The best lessons for how to get prepared are again what we do for war. For soldiers we have full time, we have reserves that can scale us up to large numbers, and NATO has a mobile unit that can deploy rapidly… Those are the kind of things we need to deal with an epidemic…

"We need to do simulations: germ games versus war games… We need advanced R&D in areas like vaccines and diagnostics…

"I don't have a budget about what it would cost, But I imagine it would be very modest compared to the harm… So I think this should absolutely be a priority… We need to get going because time is not on our side… If we start now, we can be ready for the next epidemic".
More prescient words have never been spoken.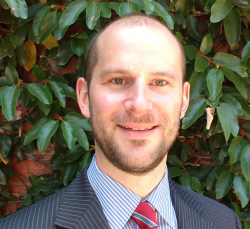 Latest posts by Leith van Onselen
(see all)