With cases of coronavirus multiplying across Australia, the NSW Chief Medical Officer has warned that 1.5 million people are at risk of contracting the virus in the state and have called on hospitals to ramp-up capacity:
Speaking at a Budget Estimates Committee, Dr Chant said that could result in about 20 per cent of the state's population, or about 1.5 million people, becoming infected in the first wave, according to projections.

"We're nowhere near the peak," she told the committee…

Dr Chant said the state's hospitals had been told to double the capacity of their Intensive Care Units and ventilator beds, in order to meet the anticipated burden of presentations due to coronavirus and the flu season.
This got me thinking: how well equipped are Australia's hospitals to cope with the virus?
Well, according to data from the OECD, capacity is looming as a major problem for Australia, as illustrated below: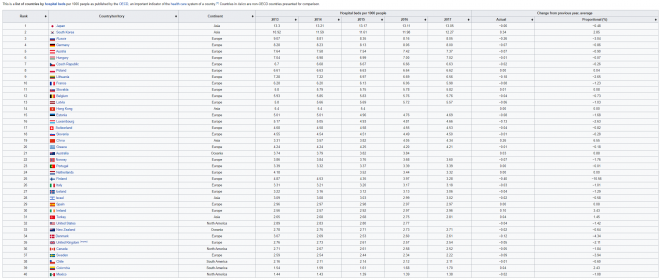 As you can see, Australia sits marginally above Italy's level with 3.8 hospital beds per 1000. By contrast, Japan and Korea are more than 3-times that at more than 12 beds per 1000 people.
As we know, Italy's hospital system has been badly overrun by the coronavirus. Thus, Australia's hospital system faces a similar fate if the virus spread is not contained.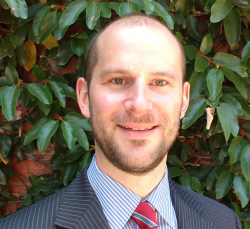 Latest posts by Leith van Onselen
(see all)