Never waste a good crisis. The great Australian virus scab grab has begun with business. At the AFR:
Peak business groups have demanded the government use the economic downturn being caused by the coronavirus outbreak to unveil a "significant " investment incentive in the May budget.

The groups elevated their demands for a business investment allowance as senior sources told The Australian Financial Review that the government was now operating on the assumption the crisis could last for the duration of this calendar year.
This won't work. A demand shortage will not be mitigated by a supply expansion. Sorry!
Next up, the Government itself, also at AFR:
The operating assumption is to prepare for this to last until Christmas. So much so that ministers and their staff, few of who had a real summer break due to the bushfires, are being advised to manage their workloads so as to avoid burnout.

Nor are they under any illusion about how bad this could be economically. The OECD has readjusted its economic outlook from November and predicts the crisis could wipe 0.5 of a percentage point off Australia's GDP this calendar year.

Morrison said last week that the virus was the biggest threat to the economy since the financial crisis, but he has no intention of a Labor-style stimulus package which involved $43 billion in economy-wide stimulus measures rolled out in two packages.
There are problems with that kind stimulus this time around given people won't leave their homes at all in a few months. But the only source of demand left will be the government so not spending doesn't make any sense.
Our first local transmission is here, via SMH:
A Sydney doctor is one of the first locally-contracted cases of coronavirus in Australia as health authorities concede they may have missed cases and brace for more.

The 53-year-old clinician and the 41-year-old sister of a man who was diagnosed with COVID-19 after returning from Iran are thought to be the first cases of person-to-person transmission within the country.
Get ready for many more, says Peter Hartcher:
Sydney specialist pathologist Dr Adrian Cachia was on a skiing holiday in Japan with a bunch of other doctors last week when the coronavirus got to him. His nerves, mostly.

…He worries that Australia is surrendering a big, natural advantage – its ability to easily control its borders to prevent infection. He points out that Turkey has banned arrivals not only from China and Iran but also from Italy, South Korea and Iraq.

But Australia has not banned arrivals from Italy and South Korea, even though the number of infections in those countries continues to burgeon. "This is a very serious misstep and a premature surrender of the natural advantage our island continent offers to slow this disease in Australia," Cachia tells me. He thinks arrivals from Japan also should be halted.

…Murphy gave a different answer on Monday when a reporter asked him for the medical advice to the government on whether to impose travel bans on Italy and South Korea: "It's no longer possible to absolutely prevent new cases coming in, given the increasing changes in epidemiology around the country," he said. "So in the case of Iran, there's such a high risk that a travel ban is worth doing because it will slow down the number of cases. You cannot stop Australian citizens coming back. Some of the cases that came back from Iran with the disease are Australian citizens.

"At the moment, the medical advice was that the situation in Italy and South Korea, where they have large outbreaks but they're confined and being localised, the risk – the proportionality – of putting in a travel ban wasn't justified in terms of its benefit to the health protection of the Australian community."

Cachia decodes this: "It implies that they may be resigned to a major outbreak in Australia."

Murphy is telling us that there are two critical concepts being applied to Australia's border policy. First is that it's now all about slowing the spread of the virus – not preventing it. "Travel bans are – at this stage, when we have an outbreak in many countries – a way of delaying the burden of new cases coming in," he said.
Which is absurd given, once loose, the virus will destroy domestic demand until October.
Given the border failure, everything internal will shut down instead. South Australia is going to throw the ill into prison, at the ABC:
South Australian health authorities will have expanded powers to detain and quarantine people who may have been exposed to the coronavirus under new laws being proposed by the State Government.

The move to strengthen the powers of health authorities comes in response to the coronavirus outbreak, and in a bid to curb any similar threats in the future.

The proposed amendments would allow the chief public health officer (CPHO) to verbally order the detention of a person if they are considered to be at risk of spreading a disease such as coronavirus.
New South Wales is putting everyone in a personal cocoon, The Australian:
NSW Health Minister Brad Hazzard has defended a statement he made on Monday advising that Australians should no longer shake hands to minimise coronavirus transmission, telling Today that the comment was based on medical advice.

"That (advice) was certainly in consultation with the Chief Medical Officer," he said.

"We were discussing yesterday what steps people could take … We don't know a lot about this virus but what we do know, if it is similar to the other coronavirus, it can survive on hard surfaces for quite a while.

"If you are out and about and you put your hand on a banister or a train or railway or bus, it is possible you end up with the virus on your hands."

Mr Hazzard also urged members of the public to be "choosy" as to who they kiss and to stay calm and avoid panic buying supplies.

"I think we should be very cautious, washing our hands, but not rushing out and buying up. That's unnecessary. I had dinner on Sunday night in a Chinese restaurant."
Good for you, mate. A few more weeks and ALL restaurants will be shut. To wit, at the ABC:
The Australian Health Protection Principal Committee (AHPCC) will meet today to decide whether additional protection measures, such as bans on mass gatherings, will be introduced.

The AHPCC is made up of all state and territory chief health officers and is chaired by Australia's chief medical officer Brendan Murphy.

The committee could choose to enact restrictions such as bans on large sport and entertainment events, and requests for people to work from home.

Sources have told the ABC Australians should anticipate changes, including more social distancing measures, to prevent or slow the spread of the virus.
Right along with all schools, at Domain:
One of Australia's largest universities is preparing for a full or partial closure of its campus if a major coronavirus outbreak occurs in Sydney.

The closure option proposed by the University of Technology Sydney is among a number of strategies being discussed in the higher education sector, already suffering from the virus through the absence of foreign students particularly from China.

Phil Honeywood, who chairs the global reputation taskforce co-ordinating the federal government and education sector's response to the coronavirus, said Japan had set a precedent by closing its schools in response to local outbreaks.

"There is ample precedent for some temporary closure of institutions whether schools or post secondary to mitigate or reduce the spread of the virus," he said.
People still don't get it. As winter encroaches, and the virus spreads much more quickly, everything below the Tropic of Capricorn is going to shut down more or less entirely.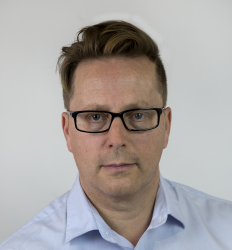 Latest posts by David Llewellyn-Smith
(see all)