If you want to be the sub-alterns of Great Southern Canton then expect to be treated like it. Via Domain:
A second Chinese property company based in Sydney flew more than 80 tonnes of medical supplies on a corporate jet to Wuhan in late February, at the time coronavirus was devastating the regional city.

"The chartered plane with 90 tons (82 tonnes) of medical supplies, including 100,000 most needed protective coveralls and 900,000 pairs of medical gloves, has successfully departed from Sydney and arrived in Wuhan on 24 Feb," Risland Australia posted on its LinkedIn page.

…The Herald has previously reported another major Chinese developer was doing the same thing. Employees of Greenland Australia, a subsidiary of the Chinese government-backed global property giant Greenland Group, were instructed to put their normal work on hold and source bulk supplies of essential medical items to ship back to China.

A whistleblower from the company has told the Herald it was a worldwide Greenland effort – and the Sydney office was no different, sourcing bulk supplies of surgical masks, thermometers, antibacterial wipes, hand sanitisers, gloves and Panadol for shipping.

"Basically all employees, the majority of whom are Chinese, were asked to source whatever medical supplies they could," one company insider told the Herald. This went on for weeks through January and February, he said.

The humanitarian efforts of Chinese companies to help their desperate compatriots back home may have contributed to shortages of products in Australia.

By late January medical experts were worried about the lack of available masks. "The thing we need most as GPs is some masks," said Dr Harry Nespolon, president of the Royal Australian College of GPs. "They are not readily available."

Professor Raina MacIntyre, a global biosecurity expert at Kirby Institute in Sydney, also expressed concerns about the shortage.
That's only two developers of dozens, probably hundreds. What were local authorities doing just then? Also Domain:
The Andrews government will lead a trade delegation of 100 Victorian businesses to China as soon as it is safe to travel there, in a display of support for Chinese communities hit hard by the coronavirus outbreak.

Landmarks across Melbourne – such as the Arts Centre, Flinders Street Station and Melbourne Town Hall – will also be lit in the red and gold colours of the Chinese flag this Friday as part of a campaign to show solidarity with Chinese Victorians.
What was the CCP doing just then? Why, demanding that the border remain open of course. At The Australian was Deputy Head of Mission Wang Xining:
China has blasted Australia's treatment of Chinese students caught up in the coronavirus travel ban and suggested the Morrison government succumbed to "panic and over-action" in stopping flights to China.
And today? As Australia heads into its Wuhan flu reckoning with shortages of medical supplies? At the ABC:
As China records fewer new cases of coronavirus, it's temporarily shutting itself to all foreigners from Saturday to halt further spread of the virus.
Well played, sir!
A few points for the future then:
when push comes to shove there is no separation between the CCP and its globetrotting firms so it's unwise to allow Chinese takeovers;
the mass immigration economic model is in a spot of bother when this kind of national security risk plays out, and
if you want to be treated with respect then start doing as China does, not as China says, and look after number one.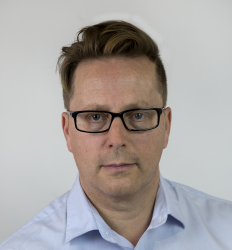 Latest posts by David Llewellyn-Smith
(see all)