Only six weeks ago, we witnessed the entire higher education lobby vigorously attack the federal government's ban on Chinese arrivals to stop the spread of the novel coronavirus.
Once their demands were rejected, we then witnessed Australia's universities effectively transform into people smugglers, offering grants of up to $7,500 to Chinese students to help fund travel packages to third-country transit destinations.
Sydney University Associate Professor, Salvatore Babones, rightly labelled these university grants "morally indefensible" since they risked transmitting the coronavirus through poor vulnerable nations, in addition to Australia.
As it turned out, an estimated 32,000 Chinese students managed to circumvent Australia's travel ban, at a rate of around 1,000 arrivals a day, via travelling through countries like Thailand and Dubai.
However, with the coronavirus now spreading like wildfire throughout Australia, universities are now closing their doors and turning to online teaching:
The Australian National University closed its campus on Thursday for at least three months with virtually all students and staff studying and working remotely.

All buildings will be locked and only a few people will remain present…

"ANU medical experts are clear: to control the spread of COVID-19 we must take tough action to reduce the number of interactions on our campus, and take it now," he said…

La Trobe University has told its staff that almost all of them must work from home from Friday onwards.
An advisory committee has also recommended that universities close all student accommodation, thus potentially casting many international students onto the streets:
The Australian Health Protection Principals Committee, made up of the chief medical officers from all Australian governments, wrote in advice to tonight's meeting of the national cabinet that "consideration should be given to closing student residential accommodation".
Thus, after lobbying hard to open Australia's border, and then bending the rules to bring Chinese students into the country to collect their fees, campuses are being shut and these students are effectively being abandoned.
For supposedly the smartest people in the nation, our universities have sure acted dumb. How many of these Chinese students brought over the coronavirus, we will never know.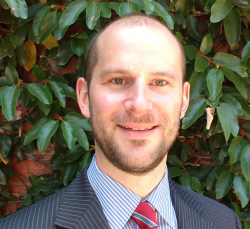 Latest posts by Unconventional Economist
(see all)