Stephen Koukoulas ("the Kouk") has once again claimed that housing affordability is no worse today than 20 or 30 years ago:
About 30 years ago, 20 years ago and 10 years ago, a median income household buying a median priced house with an 80% LVR paid around 22-25% of their disposable income to pay off a house in 25 years.
Today, those numbers are pretty much unchanged.
I find that interesting.

— Stephen Koukoulas (@TheKouk) February 18, 2020
As usual, The Kouk has focused on one thing only – initial mortgage repayments – while ignoring all other factors, including:
The size of the deposit required;
Repayment size over the full 25 to 30 year loan term; and
How long it take to repay the mortgage.
I comprehensively debunked the Kouk's faulty methodology in 2016.
CoreLogic has also debunked The Kouk's claim, showing that the number of years required to save a deposit has ballooned:

In short, today's home buyer are facing a difficult loan repayment schedule due to the combination of high home prices, low inflation and low income growth.
Because of these factors, a massive mortgage today will remain a very big mortgage in a decade's time.
Der.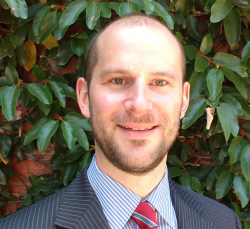 Latest posts by Leith van Onselen
(see all)