Via the AFR:
The coronavirus could trigger the next financial crisis but the underlying cause will be subprime corporate loans, contrarian investor and chief stock picker for the $19 billion Ariel Investments Rupal Bhansali warns.

…"We did not know if the economic shock would come from coronavirus or something else [but] in the worst-case scenario many, many companies will default on their bonds," she says, pointing to the decline in GE's value over recent years as a "canary in the coal mine … That was a 150-year-old company that was on its knees," she says.

"Tourism is a prime example of a first-order effect but it's also luxury goods. When people's confidence is down, big-ticket-item spending like property sales are down a lot in China; real estate will have a tough time in geographies with a predominance of Chinese buyers. Australia and Canada come to mind."
Very sensible lady.
My own view is a property crisis not unlike the 1990s is the risk case: a sharp crash with banking stress that is bailed out.
There'd be a rebound afterwards but given this virus also marks an acceleration in the structural demise of Chinese growth, bulk commodities and the globalisation model Australia has absorbed so fully, I can see property prices fading into a lost decades afterwards.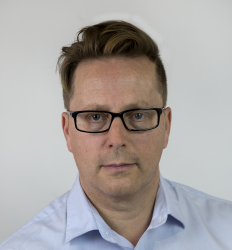 Latest posts by David Llewellyn-Smith
(see all)