Transurban continues to feast on the 'Big Australia' mass immigration policy, delivering more strong growth on its toll road network:
Transurban's half-year profit rose by 11 per cent amid higher traffic on its toll roads in Australia…

Net profit totalled $162m in the six months through December, rising from $145m a year ago.

Proportional earnings before interest, taxation, depreciation and amortisation, reflecting income from Transurban's stakes in toll road assets, rose 9.5 per cent to $1.09bn after removing acquisition costs. Proportional toll revenue increased 8.6 per cent to $1.39bn…

Australia's major cities are expanding at a rapid rate, resulting in more cars on the road and stoking concerns around congestion. Sydney is projected by government statisticians to have up to 25 per cent more residents in the decade through mid-2027. Even faster growth is forecast for Melbourne, which could become Australia's biggest city…
Crikey's Stephen Mayne recently exposed the unbelievable extortion of motorists by Transurban, which has taken place with the blessing of Australia's governments:
Transurban was created by Macquarie Group and Transfield in 1995 to bid for Citylink, a major Kennett government toll road project in Melbourne. Macquarie pocketed a $25 million success from the deal and Transurban was floated in 1996 at the equivalent of $1 a share.

More than 20 years later, Melbourne's Citylink project is the world's second most valuable privately owned toll road. This has allowed Transurban to extract the following tolls from motorists over the past six years:

2013-14: $535m
2014-15: $577m
2015-16: $660m
2016-17: $687m
2017-18: $780m
2018-19: $813m

That, however, is dwarfed by the story in Sydney where Transurban now controls seven different toll roads which managed to lift total toll revenue from $1.34 billion in 2017-18 to a record $1.53 billion last financial year. This is primarily due to the addition of the M4 motorway, which is part of the monster $9.3 billion Westconnex privatisation deal sealed by the NSW Liberal government last year.

The story in Brisbane is more modest. Here, Transurban managed to lift tolling revenue from its five different toll roads from $629 million in 2017-18 to a record $644 million last year. All up, motorists in Australia's three biggest cities were stung $2.98 billion for tolls by Transurban last financial year…

Transurban is the Pac-Man of toll roads, snapping up ownership stakes in all but two of Australia's toll roads…

Only in Australia could a company which has seen its share price go from $1 to more than $15 have a history of never having paid corporate tax. Even James Packer has said this is a rort…

Transurban repeatedly outplays state governments by negotiating lucrative bolt-on expansions and acquisitions to its existing monopoly toll road assets up and down the eastern seaboard.
All of which is part of Transurban's plan to control Australia's road system and become the prime beneficiary of Australia's mass immigration 'Big Australia' policy:
Toll road giant Transurban is positioning itself to manage the entire road networks of Australia's three major cities as governments make the "inevitable" shift to road pricing.

A senior Transurban executive told a private meeting of investors this month that the company wanted to be viewed as the "natural custodian" of the nation's motorways, in the likely event of motorists being charged to drive on them.

The Melbourne-based company has a near monopoly on private roads in Australia already, controlling 13 of the 15 toll roads in Melbourne, Sydney and Brisbane.

Analysts Morgan Stanley have described a Transurban-run, user-pays system across all roads as a "meta-monopoly".

Such a move would further entrench the company – which owns Citylink in Melbourne, the M2 in Sydney and all of Brisbane's toll roads – as a de-facto private sector planning agency in those major cities.

Few, if any, countries in the world have allowed a private operator to control so much of their road network.
While Australian living standards are being crushed by the never-ending population deluge, Transurban is laughing all the way to the bank.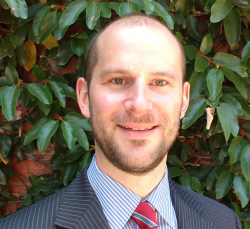 Latest posts by Leith van Onselen
(see all)