Via S&P:
China's health emergency will disrupt economic activity throughout Asia-Pacific. S&P Global Ratings anticipates the region's GDP will expand by 4.3% in 2020, 0.5 percentage points (ppt) lower than our pre-outbreak forecast. Our forecasts are subject to much more uncertainty than normal. We expect significant growth drags of 1 ppt or more in Hong Kong and Singapore, given their close linkages with, and heavy reliance on mainland China. Australia, Korea, Taiwan, Thailand, and Vietnam will also suffer. At this point, we anticipate a recovery will take a firm hold in the third quarter but risks are tilted to the downside. We expect more policy easing in the most affected economies, especially rate cuts.

It's not yet known how far the new coronavirus (COVID-19) has spread in the region outside China including Hong Kong. Reported cases are clustered in Japan, Korea, Singapore, and Thailand. This could reflect greater capacity in these places to detect and diagnose the virus. Elsewhere in Asia-Pacific, cases may be unreported and could rise, which could change the behavior of consumers and firms and the policy responses of governments. Even if the regional outbreak is contained relative to China's experience, the economic impact will still be felt.

This article focuses more on economic than viral transmission, and we see four channels: People flows, supply chains, goods trade, and commodity prices in order of importance. The financial sector could be an amplifier but so far markets have taken a benign view. Policymakers are set to provide fiscal support, and central banks have already signaled a bias towards easing. Our revised forecasts for the region assume China's economy will expand at a coronavirus-dented 5% in 2020.

Australia

We estimate that growth will be about 0.5 ppts lower than our previous forecast of 2.2% for 2020. Travel accounts for about 3% of GDP and of that, more than 2% of this is education-related travel, and Chinese students account for about 40% of all enrolments at the tertiary level. In recent years, travel exports have been growing by double-digits in nominal terms, providing an offset to weakness elsewhere in the economy.

The timing of the virus outbreak means that a large number of Chinese students may not be able to start the new academic year and there is some risk that some students may postpone their arrival until a new semester begins. With Chinese visitors of all types accounting directly for about 1% of GDP, a full-year decline in arrivals would exert a material drag on overall growth, compounding the challenges faced by the sector following the recent bushfires (incorporated in this scenario).

The second transmission channel for Australia is lower commodity prices. The fall in iron ore and coal prices since the virus outbreak has been contained, suggesting that markets are pricing in only a temporary shock. If activity in China, especially in the property sector, rebounds later in 2020, prices may rebound and stabilize, blunting the impact on capital expenditure plans of Australian miners. Exchange rate depreciation will help offset some of these effects, and we would expect one additional rate cut from the Reserve Bank of Australia this year (two in total) to bring the cash rate down to 0.25%.
And that's if you had an inflated 2.3% as your baseline. My base case is still for the shock to linger through Q2 and to hit growth much harder. Long enough that it might set off other another chain of negative events in markets.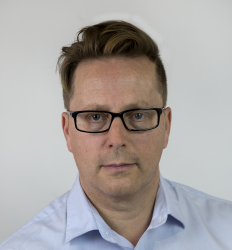 Latest posts by David Llewellyn-Smith
(see all)