First, it is the timing of the outbreak. We think it fair to assume that cold has at least some impact on the virus spread: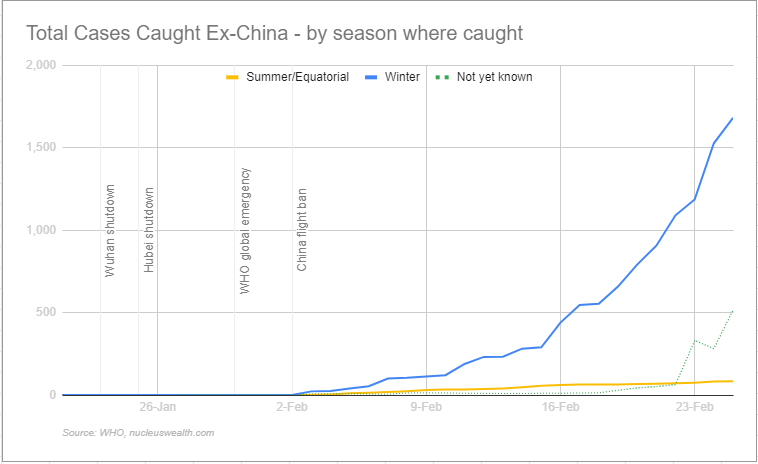 But because it has begun in the north hemisphere winter, it will largely be over there by April/May.
That puts the global growth shock in Q2 amd Q3, just when the pandemic most likely causes Australian shutdowns during the southen hemisphere winter.
In short, we'll be enduring both physical and financial virus shocks simultaneously.
Second, China is not going to rebound fast. As the global recession transpires, China will be held back through its external sector, as well as its own sturggles to revive domestic demand. Bulk commosity prices will get plastered through Q2 and possibly Q3 as well.
Third, tourism and education are more important to Australia than other economies.
Fourth, the Aussie property bubble has re-inflated just in time for a major confidence and unemployment shock, not to mention physical shutdowns over winter. And a possible interest rate spike in offshore funding if, as we suspect, a second round shock awaits in credit markets.
Fifth, we have almost no monetary ammunition left and little fiscal to boot (according to ScoMo).
Sixth, a deeply corrupt, stupid and policy-barren government rules the land, with a proven track record of butchering national interest emergencies.
Yeh, we're fooked.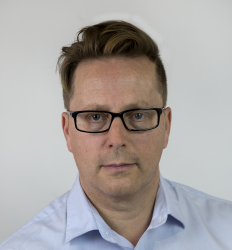 Latest posts by David Llewellyn-Smith
(see all)