Via Domain:
The budget surplus is almost certainly gone as economists warn the Morrison government's run of good luck has finally ended with the coronavirus and bushfires punching holes in revenue and forcing up spending.

…Deloitte Access Economics believes the virus will cut about $1.8 billion from budget revenues this financial year, with a further but smaller hit in 2020-21.

Deloitte partner Chris Richardson said there would be an impact on the tourism and education sectors because of the virus, but the biggest hit would come through a drop in iron ore prices, which would flow through to the company tax take.

Former RBA board member and internationally respected economist Bob Gregory said because the coronavirus would have a depressing impact on the economy, it made sense for the government to spend more to support the economy.

…KPMG chief economist Brendan Rynne said the mid-year budget forecast was already optimistic given the issues facing the economy, with both revenue and expenditure taking a hit.

Monthly revenue and spending figures from the Finance Department showed the budget was $1.1 billion behind expectations and still deep in deficit. Company tax revenues were $516 million lower than forecast in the mid-year update, while personal tax collections were $379 million behind.
These estimates of the shock are all far too small. They are mostly based upon SARS modelling. We're going to see:
a big terms of trade shock for much of the year;
a huge tourism and students shock;
a real estate shock as foreign buyers go to zero, slowing prices and more downside for construction as immigration hiccups;
an investment stall across the entire economy made worse by a supply shock for Chinese capital goods, and
rising unemployment.
In the base case, we are in perilous danger of recession in Q1 and Q2 as a halting and incremental reopening of the Chinese economy fights a chronic virus problem via rolling shutdowns.
The surplus dream is over. But that's not stimulus, it's just absorbing some of the shock.  There's little sign that Recessionberg will actually spend.
The RBA will have to cut again.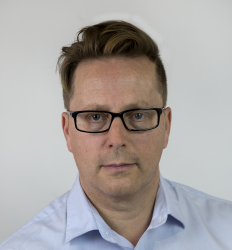 Latest posts by David Llewellyn-Smith
(see all)