The one commodity market that is behaving rationally about global growth right now is oil. The world is swimming in the stuff despite oodles sitting on the sidelines.
Chinese demand is down 4mb/d. There has been some offset in supply thanks to Libyan troubles removing 1mb/d but nobody there has much incentive to keep the oil offline for long. I expect it will return over the next quarter.
As well, the Saudi/Kuwait neutral zone is about to ramp up for the first time in years, adding another 0.55mb/d.
Even in a positive base case for Chinese recovery, oil demand will take a knock for the next two quarters so the best I can come with for the market balance over the next twelve months is still quite bearish: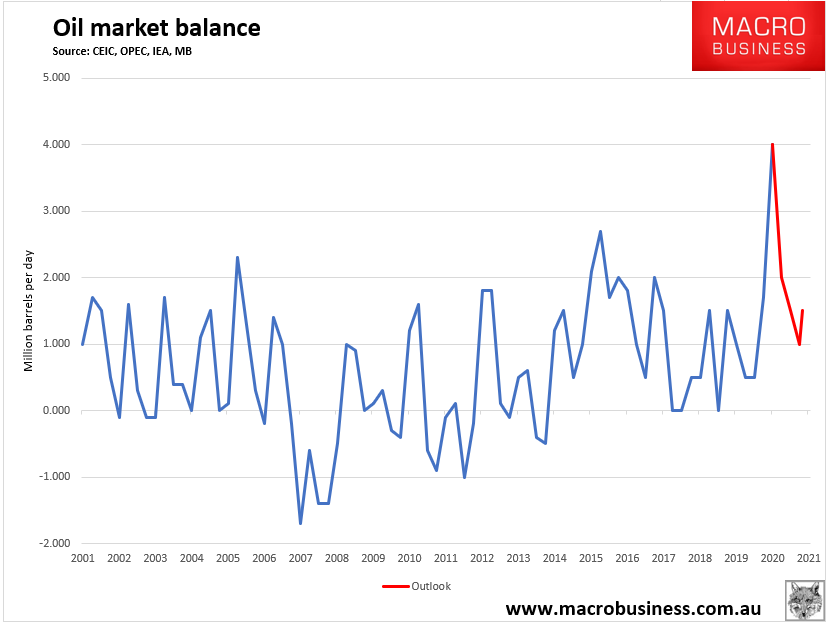 And I can come with much worse outcomes very easily is COVID lingers in Asia, which seems likely.
Markets are postioned semi-bearishly so that is some upside potential as the contango drives a lot of storage plays in idle tankers: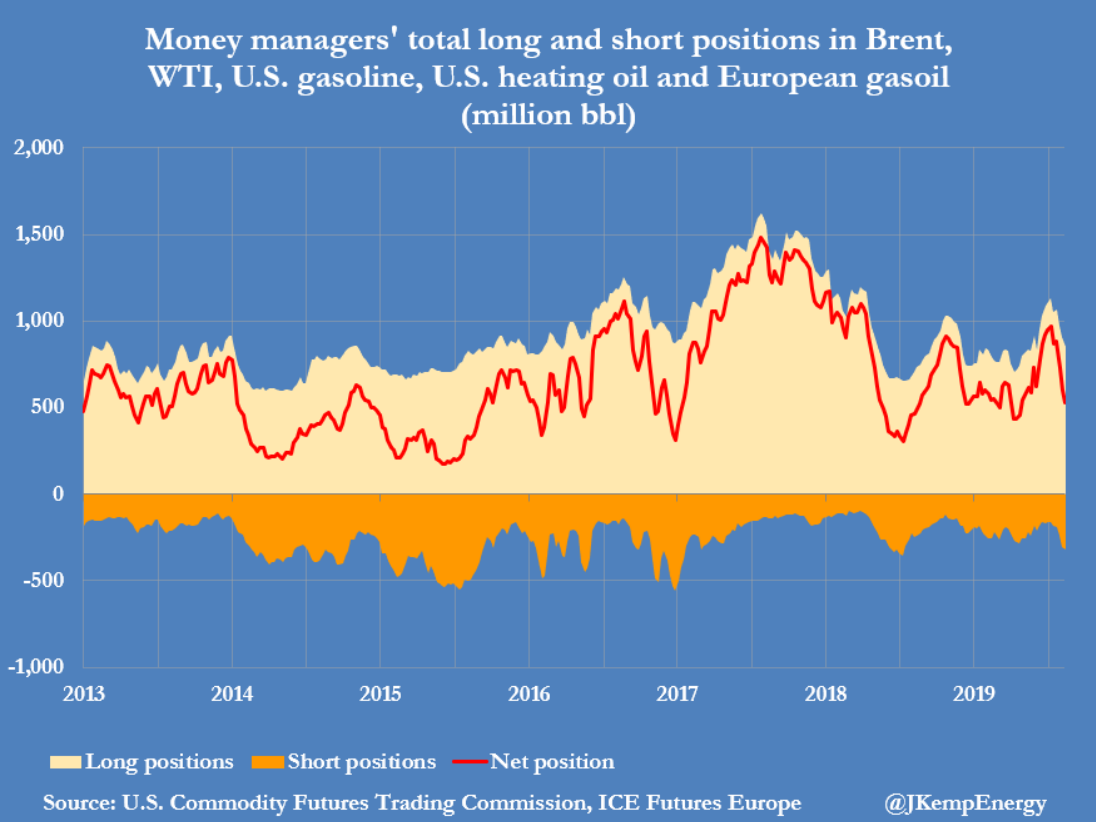 Yet, at $50 and above for WTI, there is no push by the market to lower volumes in marginal cost producers. US output will still grow at that price this year. The junk bond market that switches capital on and off for the sector hasn't registered any kind of sustained fall, let alone distress.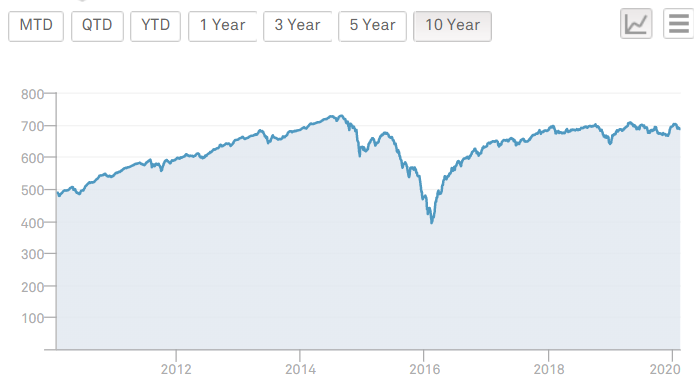 Energy markets are still very much pricing COVID-19 as a blip but the damage to the market balance appears more severe than that. We need less oil.
There's life in the broader bond market bid yet if the oil market has to crimp US shale.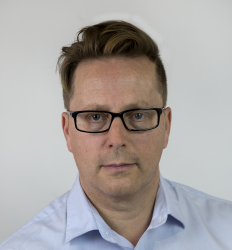 Latest posts by David Llewellyn-Smith
(see all)